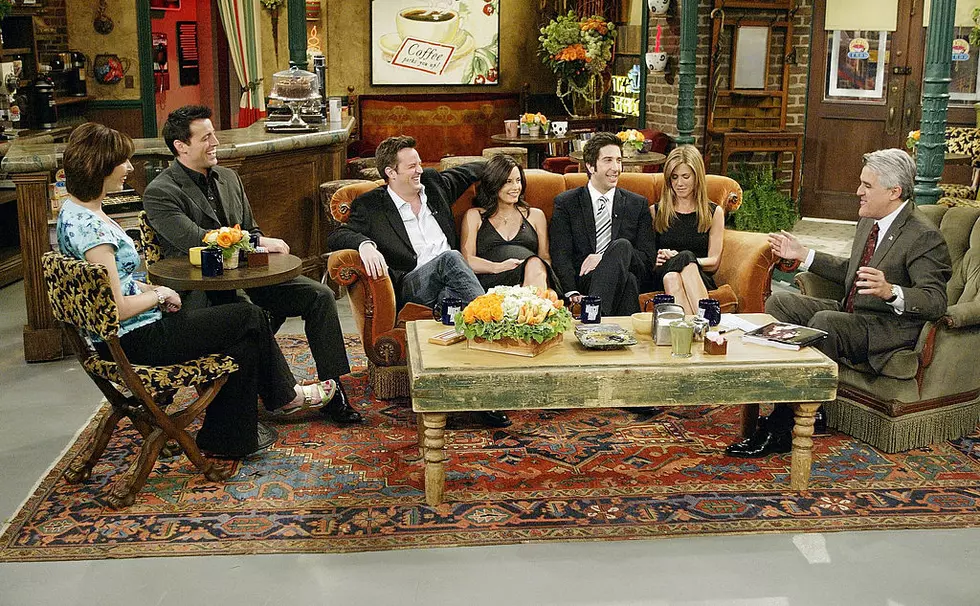 You Can Win $1000 for Binge-Watching "Friends"
Getty Images
Is "Friends" one of your favorite shows? Do you go back and watch the episodes all of the time? Well, don't waste that time at your house, you can make $1000 doing it!
Frontier Bundles, an internet and phone provider, is offering up $1000 for someone to sit through and binge-watch 25 hours of the popular television show, according to the contest website.
"Friends" turns 25 this year (how is that possible?) and they wanted to celebrate the iconic show by having someone watch it. The best part is, you can do it from your house! The way it works is as you make it through the 60 or so episodes, you live-tweet your experience tagging @FrontierCorp. Then, on September 22nd, the last day of the contest, "tweet a picture of yourself celebrating...with your own friends."
To make sure you have access to the show, Frontier Bundles will sponsor a year-long Netflix subscription and if you already have a subscription, Frontier will send you a Visa gift card worth a year's subscription. You'll also get "Friends Fandom Fun Pack consisting of a Friends t-shirt, Central Perk mug, popcorn, and treats."