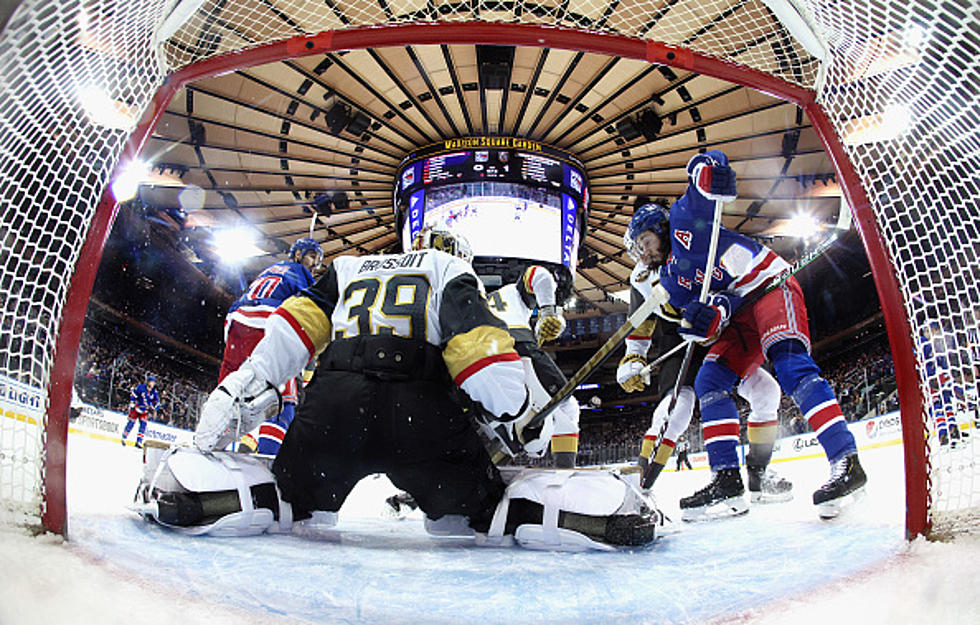 What Will the NHL's 'COVID 19 Shutdown' Cost New York Teams?
Getty Images
National Hockey League has announced a shutdown starting after Tuesday night's games. This will be the first major league to completely shutdown action since 2020 because of the pandemic. Actually, the 'shutdown' sounds worse than it is.
Under the collective bargaining agreement, the NHL traditionally packs it in on Christmas Eve and gets going on the 27th. That's the way it's been for decades. This year, given the pauses and schedule juggling already being created by COVID 19, the league decided to take a proactive approach to utilize the Christmas break. This year, the NHL will extend that period. Players, coaches and staff will pause activities until Sunday and games will resume next week.
How will this effect the Rangers, Islanders, Sabres and Devils? Hardly at all. Including games already postponed for tomorrow, the Devils and Sabres each will reschedule 2 games, while the Rangers and Islanders will each pause one going into the extended break. How will this work out for the teams? Who really knows? However, the NHL Players Association and the league have been working closely to get this situation under control.
NHL players and owners have little appetite for playing in empty arenas and are willing to be flexible to make this work. The National Hockey League also consists of more franchises that are based in Canada. On Sunday, the NHL announced that cross-border games will be postponed through the holiday break, a decision made due to the concern about cross-border travel and "the fluid nature of federal travel restrictions." There is a concerted effort to continue the positive strides that the NHL has made recently, namely their partnership with ESPN.
According to the NHL press release, "Players will report back to their teams Sunday, which shall be used for testing, practice and/or travel only. Upon return from the holiday break to team facilities, no individual in the team's traveling party shall enter the facility (other than for testing purposes) until they have a negative test result. Any practice scheduled for Sunday must begin after 2 p.m. local time. The NHL announced new protocols for teams and players Saturday and is in the process of reviewing and revising the regular-season schedule."
"There's nothing we can do about it," Dallas Stars captain Jamie Benn said after their 7-4 win against the Minnesota Wild on Monday. "I think the most important thing is the health and safety of the players and coaches and everyone involved with the organizations. Just taking it day by day. Hopefully the numbers go down and we can get back to hockey after Christmas."
$100 Million Dollar New York Mansion