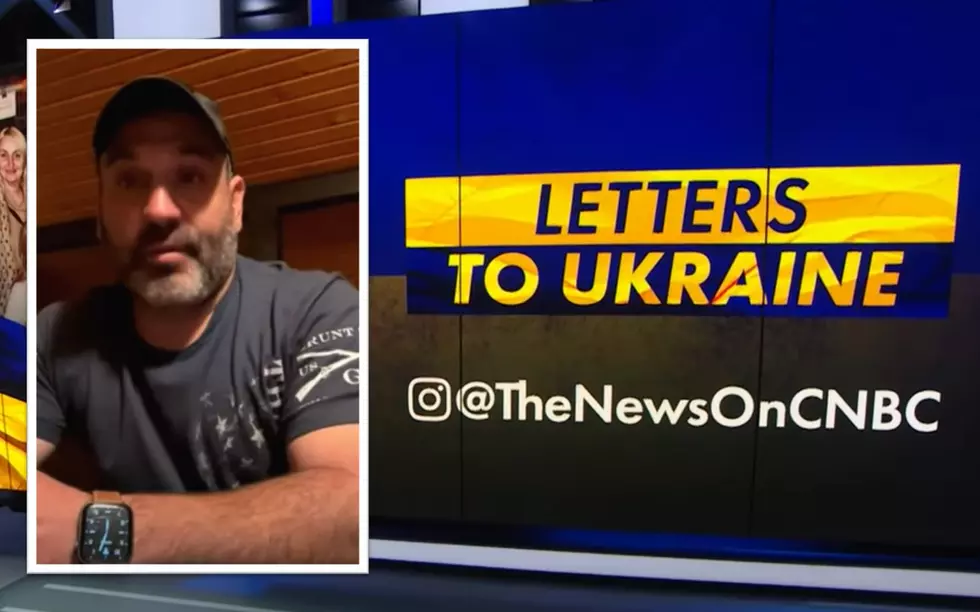 What Led the New York Yankees to Honor This Saratoga Springs Man?
YouTube (Talking Saratoga / CNBC)
At face value, a man from Saratoga Springs, New York being invited to throw out the ceremonial first pitch at Yankee Stadium is a cool story, but not a headline.
Not this time, though. This time around, there is much more than meets the eye.
This time around, the man from Saratoga is Adam Israel. Israel has worked tirelessly to build awareness, and raise funds, to help aide the fight in Ukraine against Russian invasion efforts. His cause is noble, his intentions are true, and for that, the New York Yankees honored him on their legendary playing surface.
---
New York Yankees' Honor Saratoga's Adam Israel For Ukraine Fundraising
According to a story from WNYT Channel 13 in Albany, the New York Yankees honored Saratoga Springs, NY resident Adam Israel for his fundraising efforts for citizens in Ukraine, as well as the organization that has grown out of it, Letters of Hope for Ukraine.
Here is a video of his first pitch at Yankee Stadium, courtesy of the team's official Facebook account:
Israel's wife grew up just west of Ukraine, according to the report, and the two have a home in that area. Israel first began collecting donations and letters for refugees in Ukraine here in the United States, which led to the formation of his official organization, which is mentioned above.
Israel has taken it a step further, though. He's made multiple trips to Ukraine during the war, both to deliver the collection of letters and funds, and to help aide Ukrainians in finding safety. He refers to himself as an "Uber" of sorts, according to the story.
CBNC did a story on Israel's efforts, as well:
Israel was also featured on a show in his hometown, Talking Saratoga:
The report also says that Israel is already headed back out to Eastern Europe as of Thursday, and will be spending more time helping Ukrainians reach their safety. Though we all may not be able to help the cause directly, we can all get involved through Israel's Letters of Hope to Ukraine organization.
Click here for more information on how to become involved.
The Ten Most Underrated Heroes in New York Sports History
We all know Jeter, we know Manning, and we know Willis Reed. But, what about the other guys, the quieter heroes, that still made a major impact on New York sports?
Re-live The Glory Days with This Old Yankee Stadium Virtual Tour
The "Old" Yankee Stadium may be gone, but plenty of photos and videos of the classic ballpark still exist. Re-live its history and lore through this virtual tour.