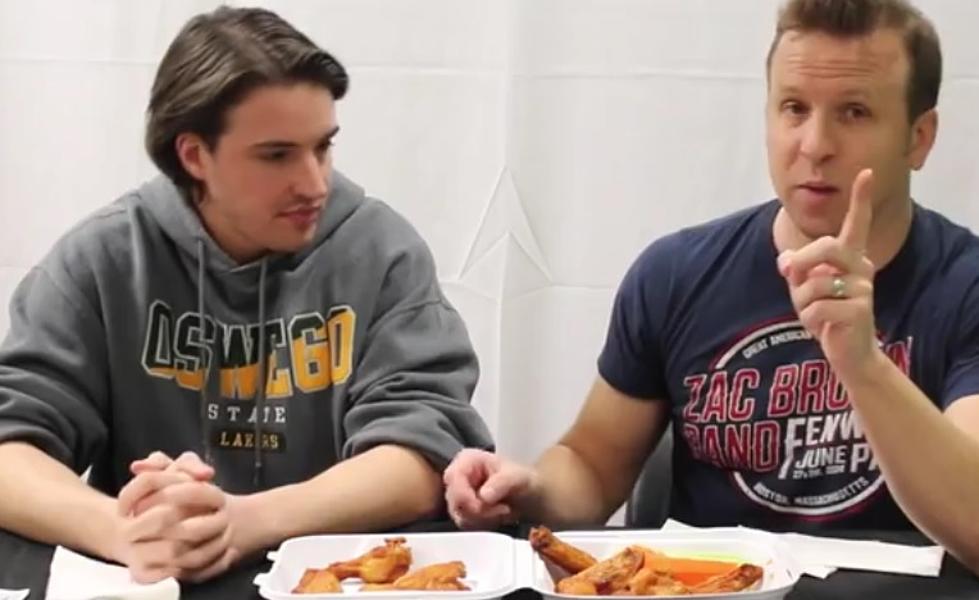 WATCH: Matty's Tips How To Win A Wing Eating Contest [SPONSORED]
Credit: YouTube user: WGNAFM
Tomorrow you can join me at Vapor's First Annual Wing Bowl Chicken Wing Eating contest. So how about a few pointers from someone who has no business giving you wing eating tips?
As we get ready for the Big Game this weekend and the Wing Eating Championship at Vapor at the Saratoga Casino Hotel, I figured I would put together some of my personal wing eating tips and some from foodchallenges.com. Hint: mine are ridiculous.
So there you have it. Some of my wing eating tips are useful, especially not eating before competing and grabbing an ice cold Bud Light to wash those wings down.
Make sure you join us tomorrow for your chance to win $500 in cash and prizes at the first annual "Wing Bowl" Chicken Wing Eating Contest at Vapor inside Saratoga Casino Hotel! A few spots have been set aside for onsite registration tomorrow night! Doors and registration open at 9pm!
There will also be live music from DJ Kip Chapman, $4 Bud Light specials, and you can play your favorite tailgate games. And no cover! Get more info at saratogacasino.com. It's all part of the official Bud Light Big Game Weekend at Vapor inside Saratoga Casino Hotel!