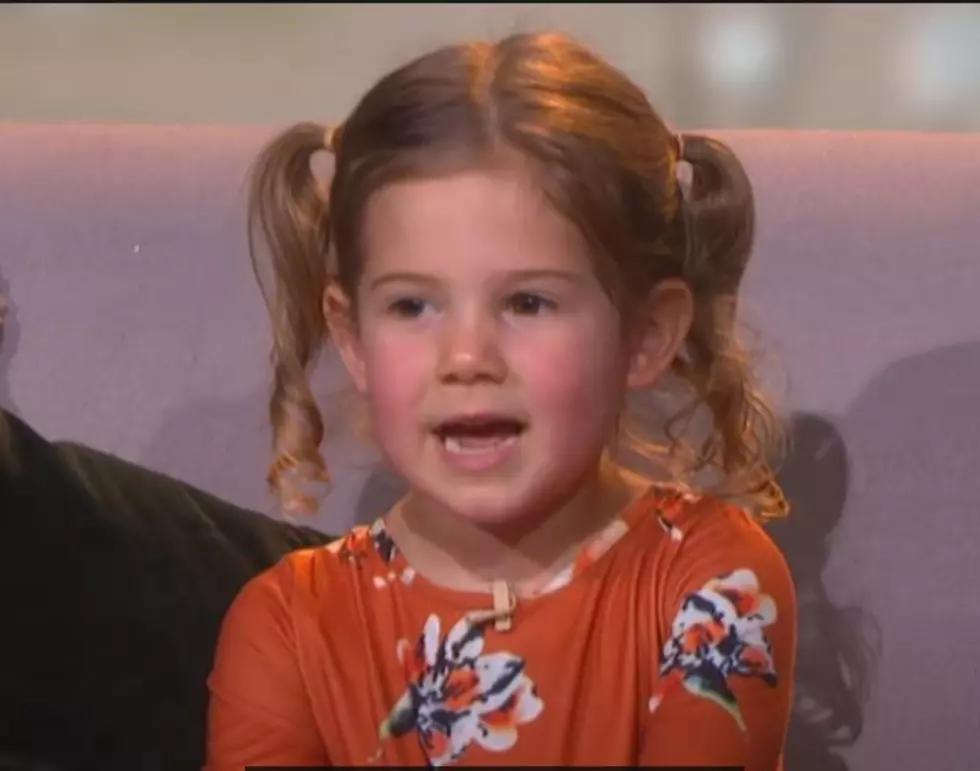 Watch Central NY 5 Year Old Sing Dolly Parton on Ellen [VIDEO]
https://www.youtube.com/watch?v=FMSKbKKYGfI Ellen Show 11/30/20
The most adorable five-year-old was on the Ellen show yesterday singing a Dolly Parton classic. She has always loved Dolly and she sang her little heart out. Plus Ellen gave her and her dad a gift as well. Five-year-old Violet Burdick is a huge fan of Dolly Parton and reads Dolly's children's books that she gets through her school. She is from Jamesville which is in Central New York about ten minutes south of Syracuse. She is a huge fan of country music and especially Dolly Parton's songs. She and her dad, Ryan, sing on the way to and from school.
On the Ellen show yesterday, November 30th, Violet and her dad came on the show to sing Dolly Parton's classic, Jolene. Ellen asked Violet if she knew what the song was about and she said this:
Jolene is about a girl named Jolene and she wanted to take Dolly's man.
Check out her adorable performance.
Violet is such a fan of Dolly Parton that she knew that she was a big part in finding a vaccine for COVID-19. She said she loves Dolly because she has a beautiful voice and that she helps kids in need by giving them books to read.
After Violet's performance of Jolene, Ellen surprised her with a trip to Dollywood for her and her dad.
It's so nice to see kids at such a young age appreciating country music and the iconic Dolly Parton. She is an inspiration for kids and adults of all ages.
Enter your number to get our free mobile app
See Inside Garth Brooks and Trisha Yearwood's Malibu Beach House: