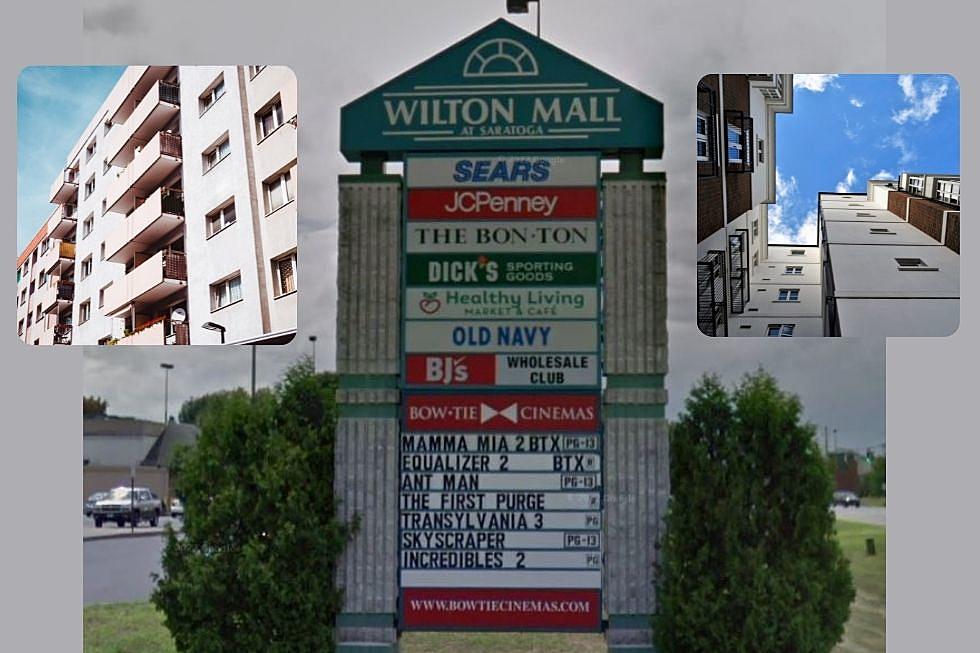 Want to Live at Wilton Mall? New Plan For Apartments & Townhouses
Google Maps
Malls across the U.S. and New York State are changing. Some have become entertainment hubs while others have been completely torn down. There is a plan for Wilton Mall to become a desirable place to live.
The project to change Wilton Mall in Saratoga Springs into nearly four hundred apartments and townhouses is back on track with a new plan. The project isn't just to build the residences but to rejuvenate the mall by bringing more activity.
What Was Presented to the Wilton Town Board?
Macerich and Paramount Development are pursuing the plan and updating the project. They are hoping to build two hundred ninety-six apartments and eighty-six townhouse-style rentals. These would be built near where the Bon-Ton once was. This is a one hundred thirty million dollar plan according to the Albany Business Review.
The project will offer amenities like a pickleball court, an outdoor swimming pool, a game room, and more. Apartments will start at $2,000 monthly and will be very modern and comfortable.
Preserving Land Is Part of The Project
Paramount and Macerich also pledged to help protect some nearby farmland from future development, which is essential to some people in the town. They vow to contribute $750,000 to preserve the Vincek Farm which is a mile north of the Wilton Mall. This contribution will ensure that the land remains protected and won't be used for more houses in the future.
This project will also positively impact the local economy, as it's expected to increase property taxes for the Saratoga Springs City School District, helping support local schools.
What Happens Next?
Now Macerich and Paramount need the town board's approval to allow residential buildings at the Wilton Mall. A public discussion about this project is scheduled for October 5.
Nostalgic Photos Taken Inside Latham Circle Mall Before 2013 Demo