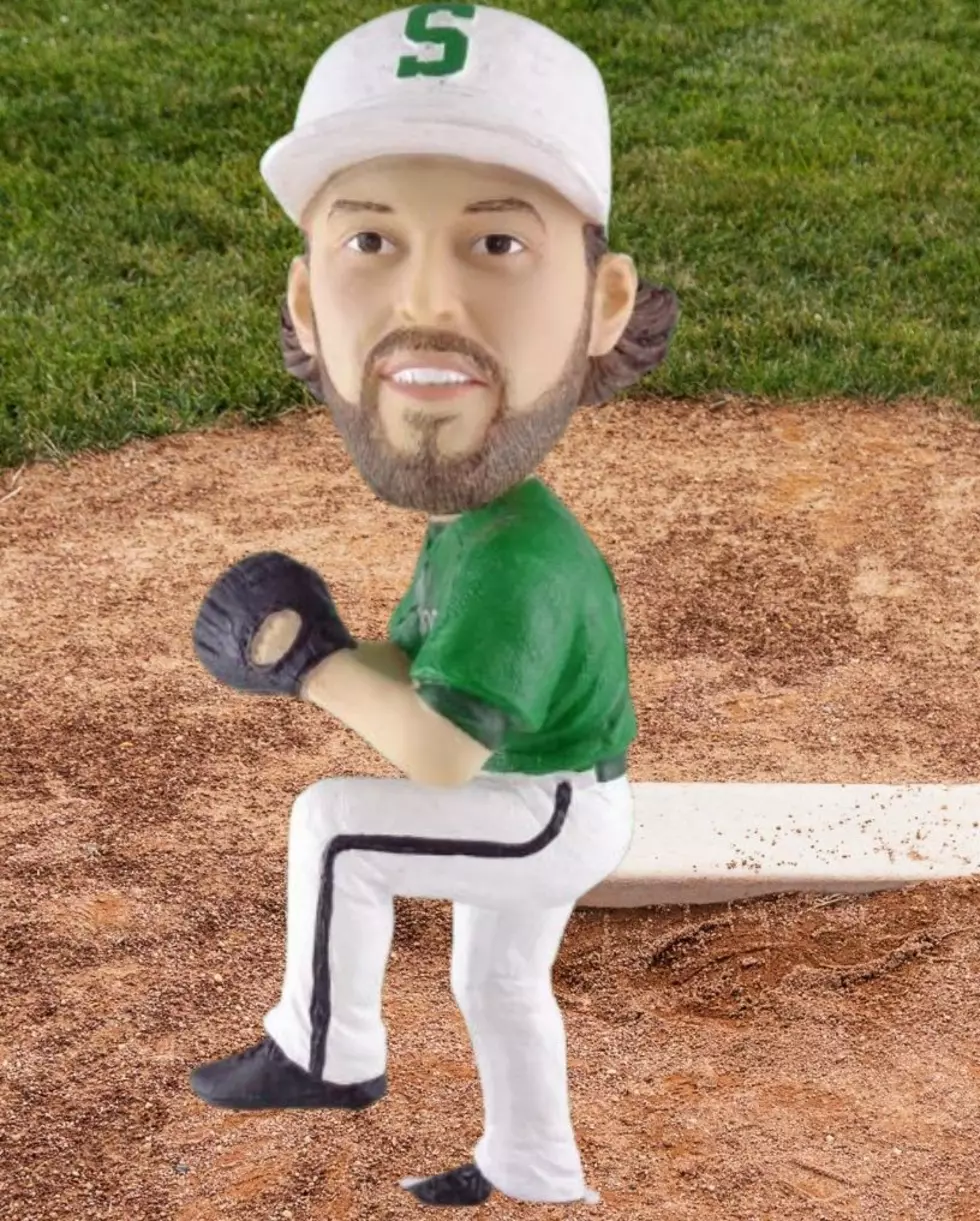 ValleyCats to Honor Clifton Park Star with Own Bobblehead Night
Photo: Tri-City Valleycats Facebook, Getty Images
Former Shen Standout to be Honored During "I Love Upstate New York Night" at Joe Bruno Stadium in Troy.
Unfortunately, former Shen star and World Series Atlanta Braves standout Ian Anderson won't be in Troy for the ValleyCats game on Wednesday night, but they'll be no shortage of Anderson's likeness throughout the ballpark.
Shout-Out to the ValleyCats for putting Anderson in his Shen green uni!
That's because, on Wednesday, the Tri-City ValleyCats will be honoring our hometown pitching hero with his own bobblehead doll - joining the ranks of the great bobbles given away at the Joe over the years for former Mayor Jerry Jennings and News 10 ABC's Steve Caparizzo to name just a few.
On Wednesday night July 13th, the ValleyCats are home taking on the New York Boulders, game time is 6:30 PM.
According to the team's Facebook post, the first 1,000 fans will get a free bobblehead in the likeness of Ian Anderson wearing his hometown Shen green uniform - which I love BTW, no disrespect to the ATL.
Anderson, a 2021 World Series Champion with the Atlanta Braves is in his third big league season and is considered a top-tier pitcher in MLB.  So far in 2022, Anderson already has 7 wins on the season as the team approaches the midway point of the year.
Get your tickets by stopping by the box office, calling 518-629-CATS, or by logging on to tcvalleycats.com!
Joseph L. Bruno Stadium Stadium Address: 80 Vandenburgh Avenue , Troy, NY 12180
Steeped in Baseball History a $3.6 Million 'Field of Dreams' Being Built in Gloversville
The Parkhurst Field opened in 1906 and was home to the New York State League's J.A.G.'s (Johnstown-Amsterdam-Gloversville) minor league affiliate of the Brooklyn Superbas. One of the central characters in the 1989 movie "Field of Dreams" was "Moonlight Doc Graham". He played on this field in 1907. He was a baseball player and a doctor with hopes to play in the big leagues. The Parkhurst Field has been home to Guilderland Little League and has just begun a major transformation. The $3.6 million project will be completed by 2023 transforming it into a destination for travel little league teams and honoring its rich baseball history. Check out the renderings of what the complex will look like. It's amazing.
See the Stunning $175M Beachfront Mansion That Is New York's Most Expensive
We feature so many homes you could call dream homes, but this 15,000-plus square-foot oceanfront mansion in Southampton just may be the true definition of the term. This beautiful Zillow
listing
features 11 bedrooms, 16 bathrooms, and everything a homeowner dreams of. The perfect location, a large 8-acre lot, a stunning swimming pool, tennis and basketball courts, a gym and so much more. This one even comes with a private boardwalk to the ocean and a dock on the bayside to dock your pontoon! Check out these stunning photos...
Take this Vintage Train Through Cooperstown - But Watch Out for Outlaw Gangs!