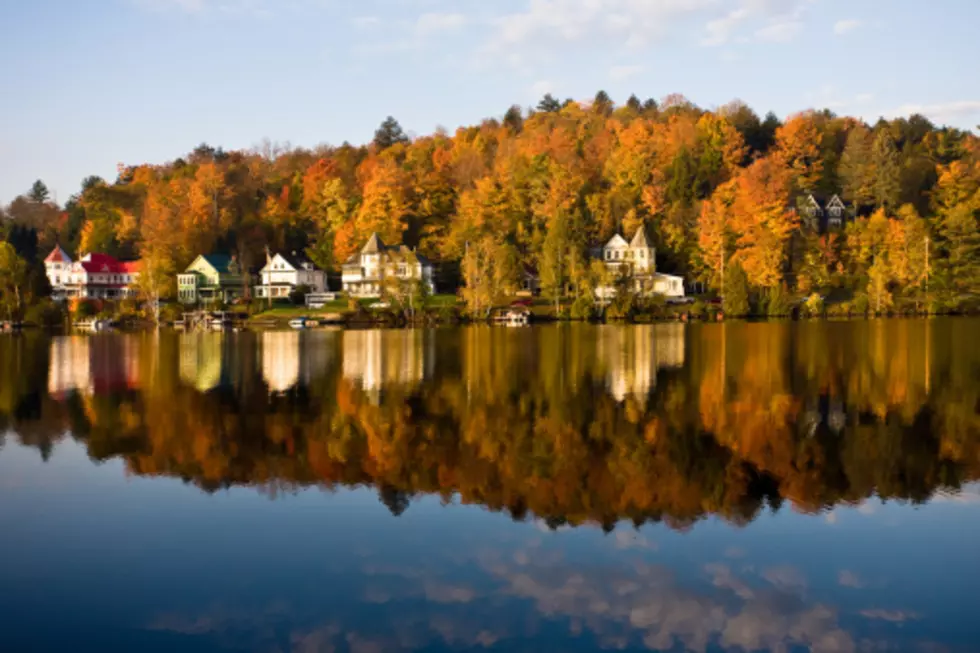 Want To Buy A Lake House? Upstate NY Village Named Top U.S. Spot
Getty Images
Many of us that enjoy the outdoors, constantly explore the vacation housing market, especially near lakes. Boating, fishing, hiking and skiing are often popular activities for those seeking that perfect, quiet getaway from the day-to-day craziness of everyday life. The vacation housing market skyrocketed during the pandemic. Even with mortgage rates hitting decade old highs, there is still a brisk demand for that perfect lake house. One Adirondack village now can stake the claim as the "best place to buy a lake house."
According to Travel and Leisure, based on a study by evolve.com, named Saranac Lake as the most desired lake house purchasing destination in the United States. Located about 10 miles west of Lake Placid's Olympic Village, Saranac Lake is the largest village within the Adirondack Park. Real estate brokers like Bob Martin, a Four Seasons Sotheby's International Realty broker, are well aware of the assets they are dealing with. "It is an outdoors lover's paradise. We have millions of acres of wild forest land with rugged mountains for hiking or skiing, hundreds of lakes and ponds, and thousands of miles of rivers and streams for fishing, swimming, and boating." Those are the attributes many people are looking for, plus a village of over 6,000 residents.
Accoding to the article, Evolve looked at three factors to determine its list; property rental performance, median home values on Zillow, and estimated yearly expenses. Saranac Lake came on top with $25,294 in median rental revenue and a cap rate of 7.1 %." Those are impressive investment numbers for the Adirondack village and according to the article, inventory on the lake remains low. Buyers are encouraged to be aggressive.
Louis Olds, Evolve's director of real estate services, told Travel + Leisure, "Saranac's charm and outdoor activities in all four seasons make it a great town for investors who want to maximize profits. With a median list price of $250,000, it's a rare gem for investors looking to break into the lake house market." Saranac Lake is located about 2 1/2 hours from Albany. Even if you are not thinking of purchasing a lake house, it is worth the ride. It is definitely one of the nicest places in the U.S.
For Sale: The $18M Palace of a Saratoga Springs Socialite!
Famed Riggi Palace for Sale! See inside the exquisite estate of a Saratoga socialite and her late husband, for sale in Saratoga County. This home is once again listed and back on the market, so if you have a cool $18M burning a hole in your pocket, it may be worthy of a walk-through.
The Godfather Mansion in New York
Take a look around the iconic Godfather House in Staten Island, New York