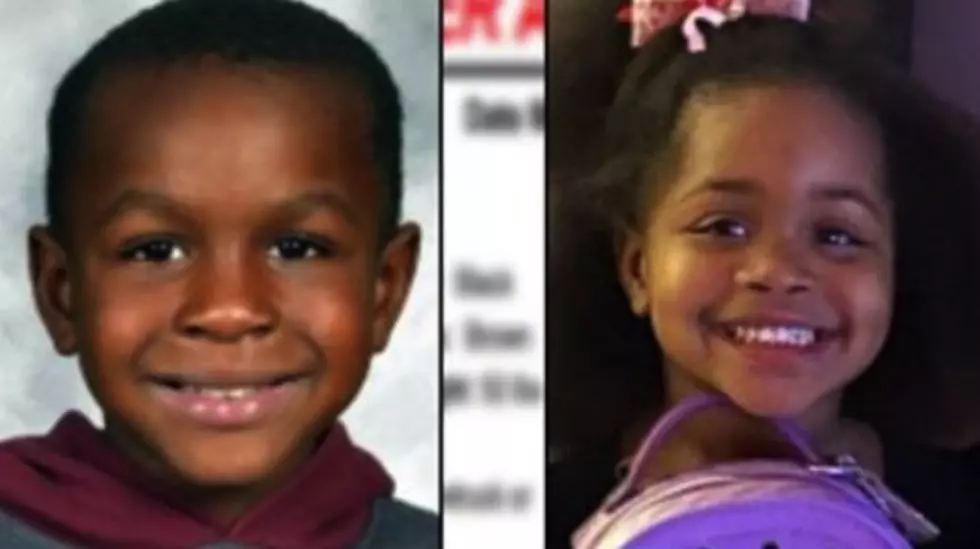 Update: Abducted Upstate Siblings Found Safe
Photo: NYS police
Thankfully, some good news to report in regards to the Amber Alert that fired off phones and plastered the faces of two Western New York siblings throughout the state late Monday evening.  The New York State Police have announced that the two children, 3-year-old Shekeria and 5-year-old Dimitri Cash have been found safe.  Leading one to only imagine what kind of harrowing experience the children must have endured.
Enter your number to get our free mobile app
In the case of the alert that went out at 11:59 PM on Monday night, most of New York waited for an update on the abducted siblings that were "forcibly" and "violently" taken from the their foster home on Monday evening by two men wearing ski masks according to the Democrat and Chronicle.  The two men took off with the children in a van they stole from the home and authorities believe they continued on with the children in a different vehicle. 
The report also states that before the abduction, duct tape was used to mitigate the sounds of screams from the foster parents and children.  Terrifying stuff.  The longer children go unaccounted for in an abduction situation, the less hopeful authorities become of a safe return. 
Anytime an Amber Alert goes out our senses become heightened, we pay a little closer attention to cars we see on the roads and take a closer look at children we see on the streets, even if it happened 3 hours away.  
And while we don't know exactly what these innocent children endured, it must have horrible.  Thankfully, for now, they're safe.
KEEP READING: What were the most popular baby names from the past 100 years?