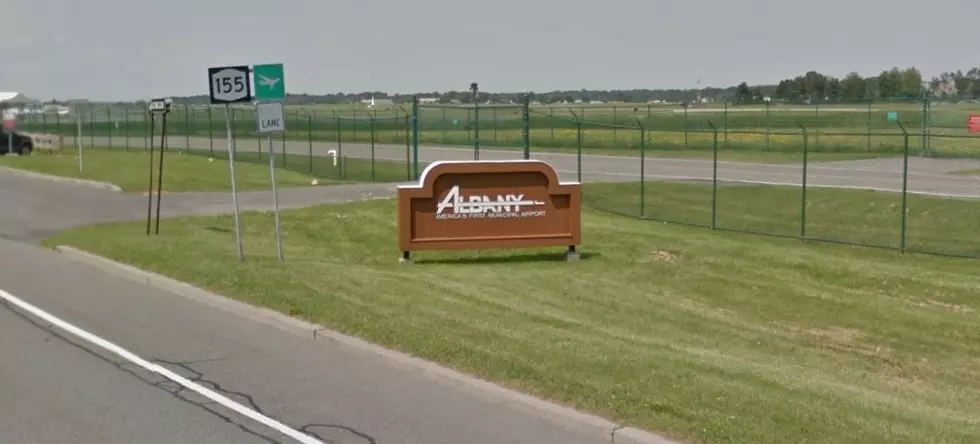 United Airlines Leaves Unaccompanied Minor Stranded at Albany Airport [Watch]
Google Street View
13 year old Logan O'Connor was supposed to arrive at Dulles Airport on Tuesday night, instead a relative drove from Sterling, Virginia to pick him up in Albany because United Airlines left him with no where to go at the Albany Airport last week.
Logan flew to Albany to be with his mother over Christmas and was trying to get back home to Virginia when he was taken off of his plane because of a weight-balance issue. United Airlines removed a few people from the Tuesday night's flight to Dulles.
But 13 Year Old Logan didn't volunteer to give up his seat, however was removed from the plane anyway.
Apparently the gate staff didn't know Logan's 'unaccompanied minor' status.  And, unfortunately this was Logan's first time in an airport and on a plane.
United Airlines apologized for the mistake. In a statement, they wrote:
"We apologize to the O'Connors for letting them down. We have refunded the flight and as a gesture of goodwill, we offered additional compensation to reimburse them for this experience. We are working with our vendor who operated this flight to ensure this doesn't happen again."
United is also planning to reimburse the required $150 unaccompanied minor fee in addition to paying the travel expenses for Logan having to be picked up in Albany.