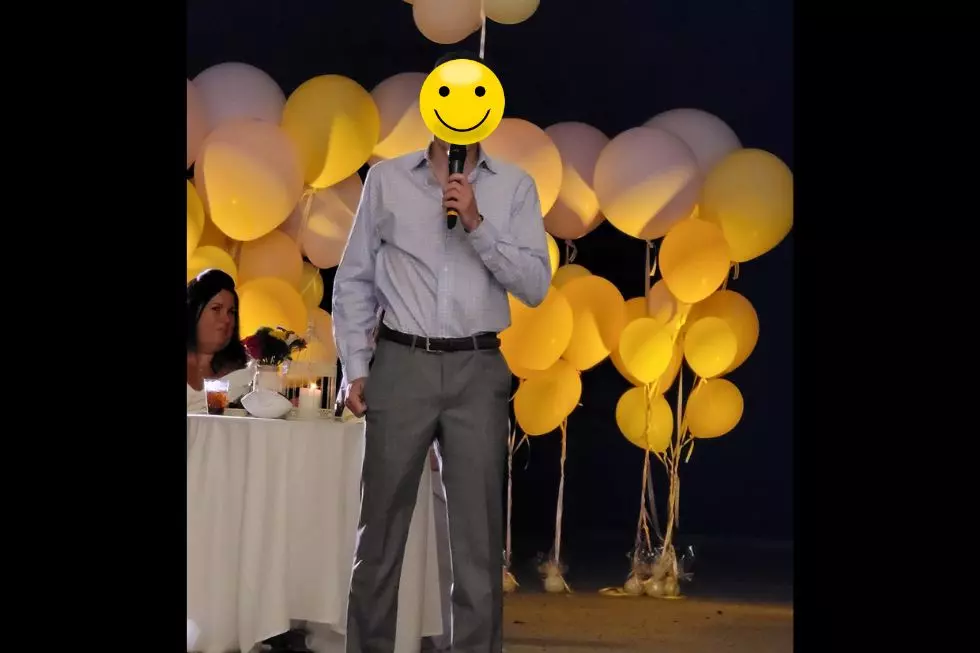 Unexpected Singer Shows Up at My Wedding-Video Gets 120K+ Views!
Chrissy-Canva
I got married over the weekend and it was well-known that I sent invitations to a few country stars. I invited Dan + Shay, Carly Pearce, and Luke Bryan. Although I thought my best shot was Luke Bryan showing up, he didn't. Even though he blew me off, an unexpected singer blew us away!
We Had No Idea He Could Sing
My nephew Carter who is 17 asked my wife and me if he could sing for us at our wedding. That was the gift he wanted to give us. I told him if he was comfortable and he wanted to we would love it. He had never sung in front of anyone in our family except my mom, his Nana. His parents had no idea he was even practicing. Carter wanted to keep the song secret as well. So when he got up to sing at our wedding, everyone there, all the family and friends were shocked and blown away!
Carter Had Never Sang in Front of Anyone Before That Night!
Carter has always loved the standards and Frank Sinatra. When he asked us if he could sing at our wedding he wanted to keep the song a secret and surprise us that night. He succeeded. Carter not only never sang in front of anyone, but he never used a microphone either. The DJ at our wedding told me that he had to give him a quick tutorial.
What a Gift!
Carter's wedding gift to us was so personal and thoughtful not to mention he was extremely relaxed. It's not about our gift from Carter, it's the amazing gift that Carter has. We hope that he continues to sing and share his gift with more people.
Price Reduced! Jaw-Dropping Saratoga Lake Mansion With Waterfall & Wine Cellar
This stunning mansion has been on the market for a while and now the price has been reduced. It was $8.9 million and then $7 million. Now it's $6.47 million. When looking through the pictures of this gorgeous mansion my jaw was on the floor. There is so much attention to detail and elegance throughout this home. It sits on 15 acres with breathtaking views of Saratoga Lake. Check out the outdoor patio complete with a pool house that actually I would be happy calling my home. There is a built-in barbeque and the pool has a beautiful stone waterfall!