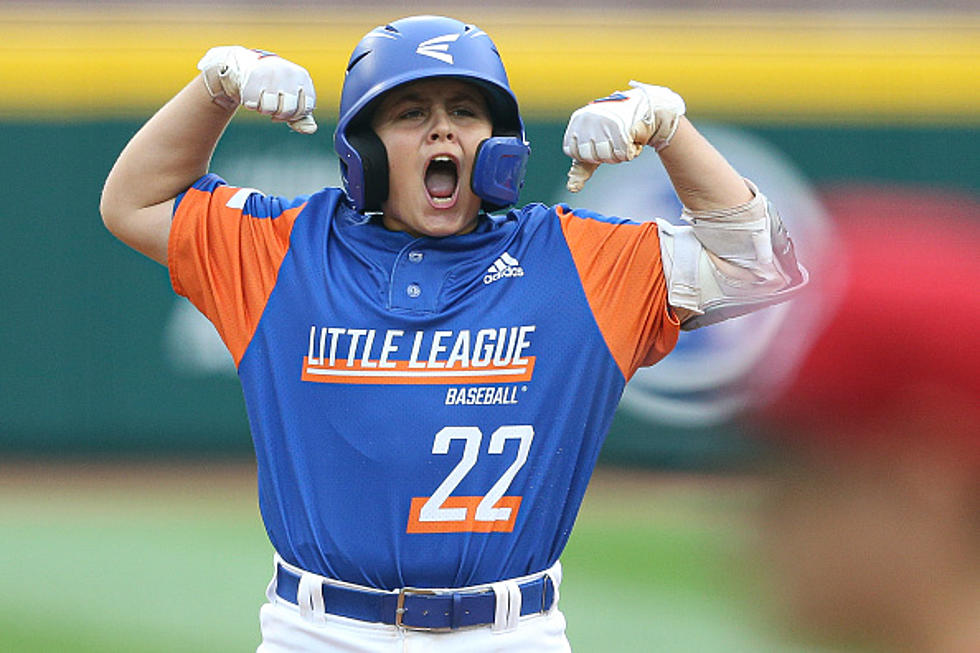 The Day That Little Leaguers Beat the New York Yankees
Getty Images
Everybody loves a storybook tale about the Little League team that beat the bigger and better team to win the championship. But a Little League team beating the powerful New York Yankees, well that is a tall tale. Or is it?
Last Sunday, the Little League World Series championship game was on ABC. The games leading up to that game had been on ESPN's TV platforms. Michigan defeated Ohio by a score of 5-2 and according to an article in today's Athletic by Bill Shea, "it averaged 2.77 million viewers on ABC."
Now why is that important? Well, Shea continued, "In TV audience numbers, the LLWS championship game and four other Little League games on ABC and ESPN last week bested "Sunday Night Baseball" that averaged 1.34 million viewers for the New York Yankees and Oakland Athletics, per Nielsen data from Showbuzz Daily. Taylor North Little League — which won Michigan's first LLWS title since Hamtramck won it in 1959 — also won the advertiser-coveted 18-49 audience demographic with an average of 571,000 tuning in. The Yankees-Athletics game got 441,000 in that key demo."
ABC is still considered a "broadcast" station and they often have higher ratings than a "cable" network like ESPN. However it is a big deal but really nothing new. Shea said that "In 2019, Eastbank Little League from Louisiana beat Curaçao. That title game averaged 3 million on ABC and it also topped that day's "Sunday Night Baseball" — a Yankees-Dodgers game on ESPN that averaged 2.38 million viewers (which edged the Little Leaguers in the 18-49 demo, but only slightly at 703,000 to 692,000)."
So, maybe Little Leaguers didn't beat the Yankees on the diamond but they beat them in the "green." Ratings are dollars and the Little Leaguers won that game on that night against the greatest baseball franchise in history. Pretty cool.
You can read Bill Shea's article on theathletic.com if you are a subscriber. I like it. They have great writers and it's about $5 a month. I think it's worth it. We have a lot of The Athletic writers on The Drive with Charlie & Dan. So, we like to support those that support us.
25 True Crime Locations: What Do They Look Like Today?
Below, find out where 25 of the most infamous crimes in history took place — and what the locations are used for today. (If they've been left standing.)