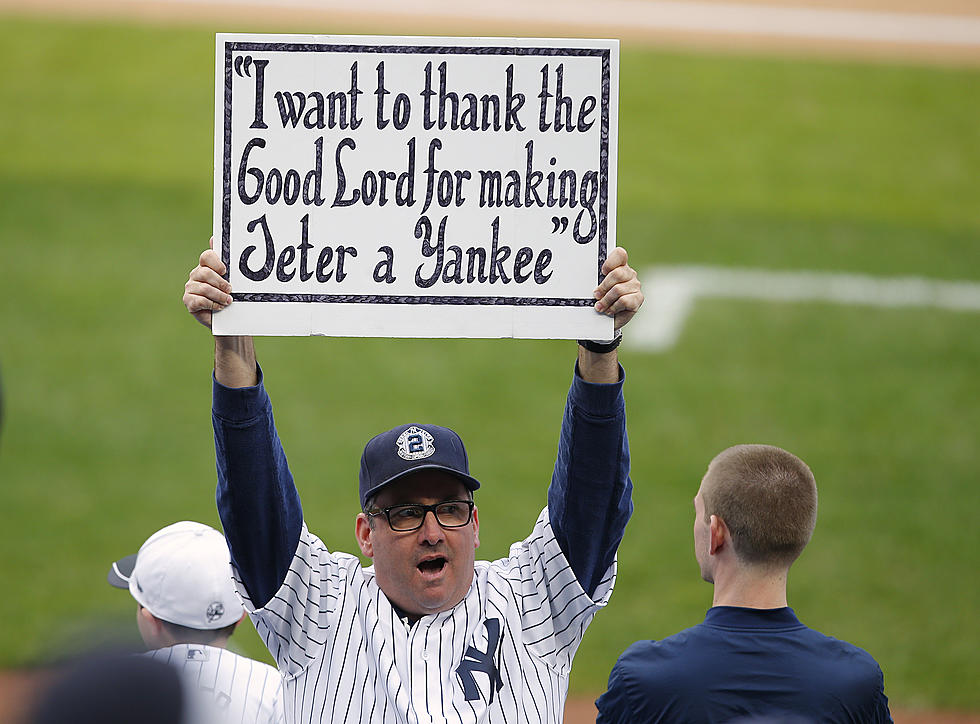 Ten Derek Jeter Yankees' Photos That Will Give You Goosebumps
Getty Images
Offense. Defense. Character. Charisma. Leadership. The "clutch" factor.
It takes a very special athlete to be able to embody all of these traits simultaneously. While you're add it, throw that athlete into the pressure-cooker environment that is New York City. Only once in a generation will you be able to find an athlete, and a human being, that will be able to take all of that in stride, and lead a franchise for the better part of two decades.
Today, that athlete and human being is taking his rightful place in Cooperstown.
I will maintain my stance on Derek Jeter for as long as I'm alive and kicking. Despite not being a fan of the team, I will forever have the utmost respect for Derek Jeter, both as a member of the New York Yankees, and as an ambassador for the game of baseball. He has firmly established himself as a generational talent, and his style of play and quiet swagger can be seen in players throughout Major League Baseball today.
Now, don't get me wrong, Derek Jeter caused me a TON or heartbreak and anxiety throughout my formative years. That said, those moments are memorable because of Jeter, and helped fuel my sports fandom that led me to Albany, New York.
There are too many memorable moments to count for The Captain, so here are ten of my favorite shots from his career.
Derek Jeter is a Hall-of-Famer. Here are ten photos that prove it.