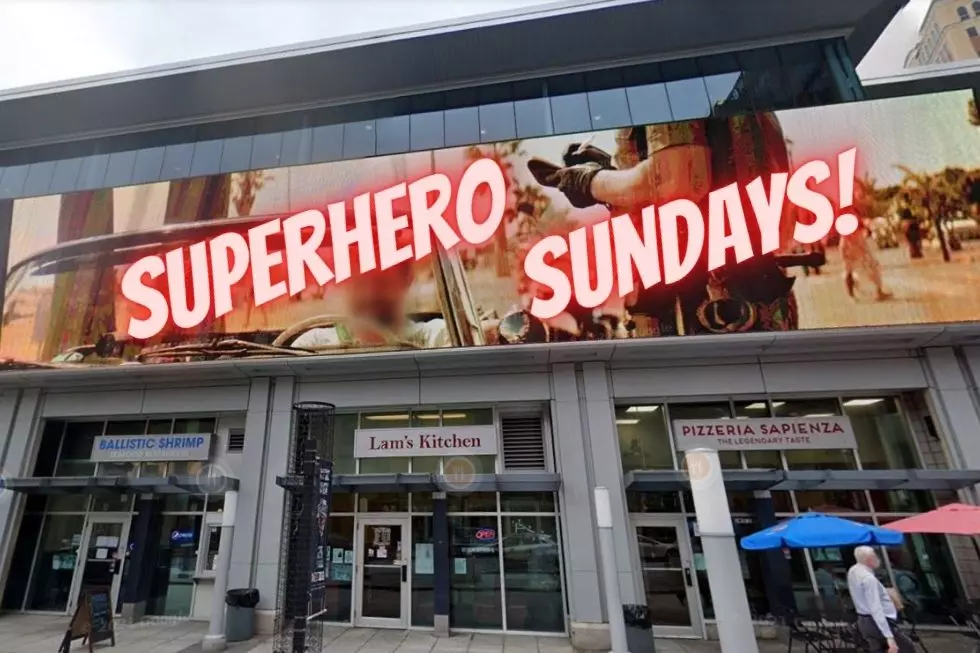 'Superhero Sundays'! FREE Marvel Movies in Downtown Albany
google maps Canva
Grab your popcorn and the entire family and head to downtown Albany for a free Marvel movie series.
"Superhero Sundays" will happen throughout the summer on South Pearl Street in Albany. The series will run on four Sundays through September right in front of the MVP Arena.
What Can We Expect?
They will be shown on the seventy-foot screens right in front of the MVP Arena on South Pearl Street. Show times are at 4:30 on those select Sundays. A different Marvel movie will play each week with South Pearl Street being shut down at 3:30 each Sunday.
Which Marvel Movies are Being Shown and When?
"Superhero Sundays" will happen on two Sundays in July, one in August, and the final one in early September. Check out the trailers for all of the Marvel movies being shown.
July 10th: "Black Panther"
July 31st: "Captain Marvel"
August 31st: "Thor Ragnarok"
September 4th: "Shang-Chi and the Legend of the Ten Rings"
What Can We Bring?
MVP Arena recommends you bring a lawn chair and blankets. You are allowed to bring snacks and coolers. They say that items in glass containers or bottles are prohibited. The movies are free to the public and for more information on "Superhero Sundays" at MVP Arena, click HERE.
Albany County Executive Dan McCoy said:
What a great opportunity to gather your family outside the MVP Arena, enjoy downtown Albany and watch superheroes on the big screen.
Ranking The Top 15 Movies Filmed in Upstate New York