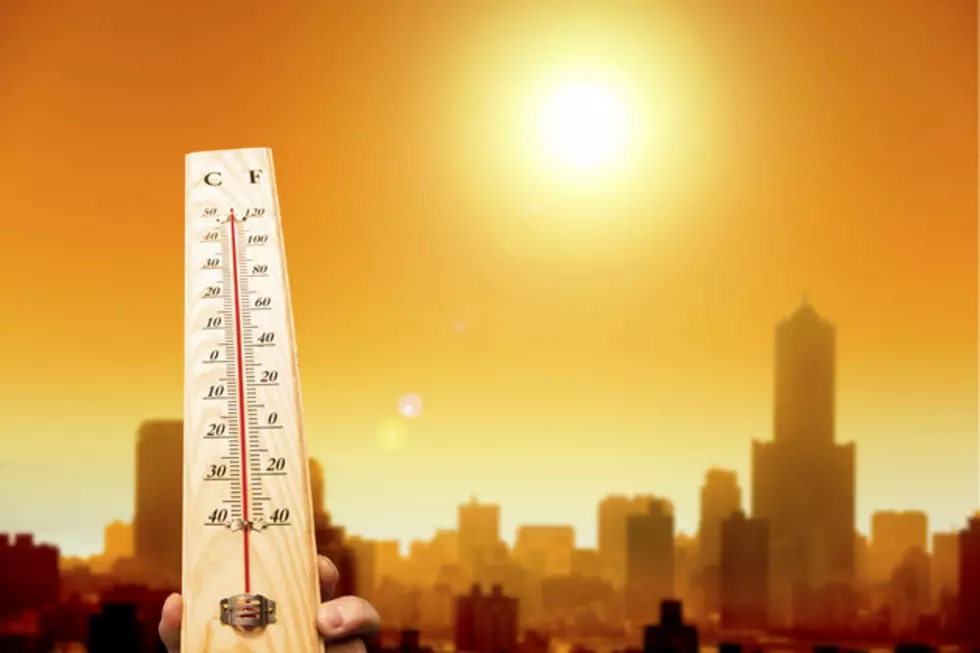 Stay Safe From the Heat! Here Are Capital Region Cooling Station Locations
Credit: Tomwang112 Source: ThinkStock
Update 7/19/22 
Update: 5/21/22 - Albany County Library branches are open for heat relief during their usual hours, with the exception of the Delaware Branch.
---
With Capital Region temps in the mid-90s this weekend, the National Weather Service has issued a heat advisory for Saturday noon to 8p.  
The currently forecasted high of 94 would only be three degrees off the all time record high of 97 set during a deadly Upstate New York heatwave in 1911. The NWS advises proper hydration, turning up the A/C, limiting sun time and strenuous activity, and checking on relatives and neighbors.
Local city governments are offering cooling stations and splash pads this weekend to beat the dangerous heat. Here's where to find them:
Troy
Cooling stations
Run by the Troy Fire Department
Saturday 1-7p
Sunday 1-6p
Lansingburg Boys and Girls Club
113th and 4th
The Little Italy Marketplace
5th Ave, Liberty St., and Hill St.
Canal Avenue Park
3rd St. and Canal Ave.
Splash Pads
Sunrise to Sunset
Free Admission
Frear Park
Knickerbacker Park
Prospect Park
Riverfront Park - 10a-8p
Corliss Park
7th Avenue Park
Schenectady
Cooling Stations
Open 10a-5p and fully air-conditioned
Hon. Karen B. Johnson Central Library Branch
99 Clinton St.
Sunday Noon to 4p
Bornt Library Branch
948 State St.
Glenville Library Branch
20 Glenridge Rd.
Mont Pleasant Library Branch
1036 Crane St.
Horse In A New York Backyard Pool?! See The Dramatic Rescue Photos
God Bless our amazing First Responders. They have to see and react to unique situations every day to save not just human lives, but also those of our four-legged friends. This past weekend a horse-faced a life or death situation after getting caught in the cover in someone's backyard pool in Bohemia, New York. Thankfully, the
Bohemia Fire Department
came to the rescue.