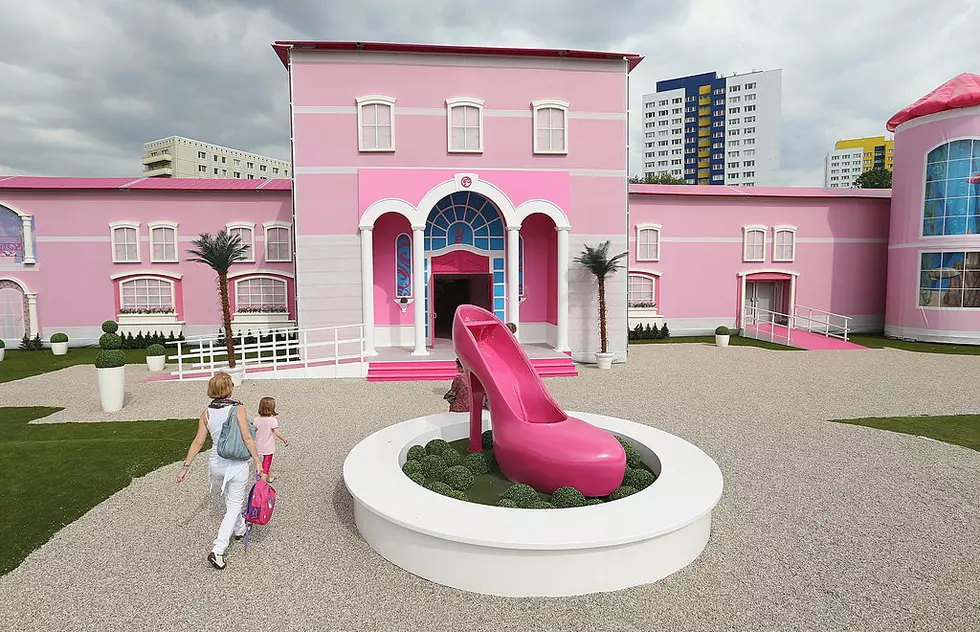 Stay In Barbie's Dreamhouse
Getty Images
You and three of your friends have a chance to stay in a real life-size Barbie Malibu Dreamhouse. In celebration of Barbie's sixty-year anniversary, Airbnb is offering a two-night stay in a life-size Malibu dreamhouse according to People.com. You will have a chance to rent out the house for just sixty dollars a night if you are the lucky winner.
The Barbie Malibu dreamhouse is saturated in her signature style with a whole lot of bright pink and views of the Pacific Ocean. It is located in the center of Malibu. It offers two bedrooms, two bathrooms, complete with a movie theater, meditation area, hobby studio, sports area, infinity pool, fully-stocked kitchen and more. There is a full walk-in closet that has Barbie's wardrobe for the past sixty years. So you can dress up as anything from a firefighter to an astronaut. There are also many experiences that will come along with staying in the house from a variety of female entrepreneurs.
Check out the beautiful pictures of the real-life Malibu Barbie Dreamhouse HERE. The listing opens on Wednesday, October 23rd at 2pm. The lucky winner will be able to rent out the house from Sunday, October 27th through Tuesday, October 29th for just sixty dollars a night. You can apply when the listing opens HERE.