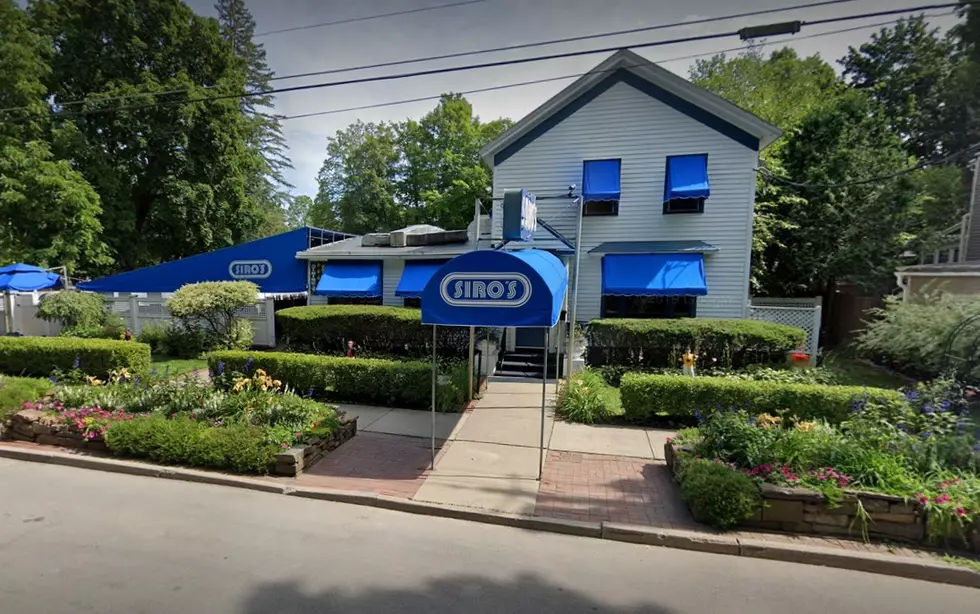 Siro's To Open 'In Some Capacity' For 2020 Saratoga Racing Meet
Credit: Google Street View
There may not be fans inside the Saratoga Race Course this summer, but that does not mean you won't be able to enjoy one of Saratoga's best summer destinations.
It is certainly going to be an odd summer in Saratoga Springs. What is usually a prime destination for summer fun and entertainment will be a little quieter this year with no concerts at SPAC and no fans at Saratoga Race Course for the 2020 meet. I guess the silver lining through all of this is there will still at least be racing at the track with no fans, and one of Saratoga's most popular seasonal destinations will be open.
According to a Saratoga Living story, Siro's will be "...opening its outdoor area in some capacity" this summer (their dining room closed). So while the chances are you probably will not be getting into the track itself this summer, it looks like you will still be able to have a celebratory beverage at Siro's after a successful day placing some bets on your NYRA app.
While our approach to summer 2020 may certainly be 'make the best of it,' I think it is actually going to be pretty fun. Everything will eventually get back to normal as far as big events, but in the meantime, we are still going to be able to enjoy the simple pleasures we are used to. Be it a beverage with some friends at one of your favorite summer spots in Saratoga, a day up at Lake George or whatever that simple pleasure may be: the season will be what you make of it, so make it count and get out there end enjoy it!
Enter your number to get our free mobile app
KEEP READING: See how sports around the world have been impacted by the coronavirus