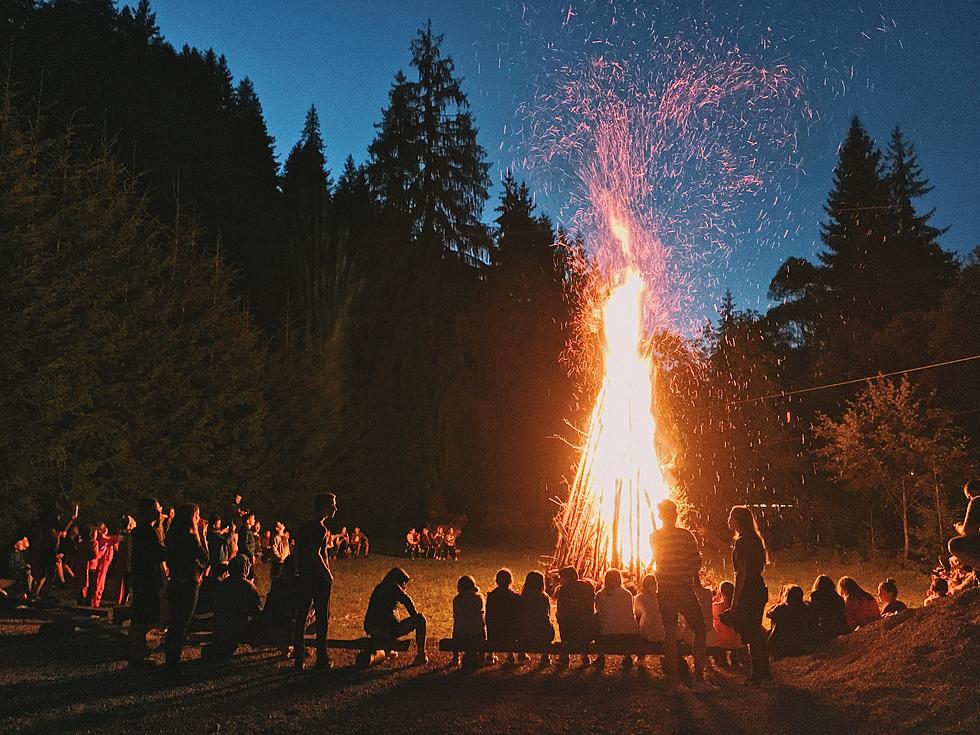 It's that time of year. Christmas is over and your Christmas tree is starting to dry up. Instead of leaving it in your home to watch all of the needles fall off and become a fire hazard, take it to a huge bonfire this Friday to get rid of it and enjoy the festivities.
Where is this Massive Bonfire Being Held?
Indian Ladder Farms Cidery and Brewery will hold their Christmas tree bonfire on New Year's Eve on Friday, December 31st. The celebration starts at 5 pm and there are many festivities planned.
What Can I Expect?
You are encouraged to bring your used real Christmas tree to be put into the bonfire. The seven-foot pit is cut from an old Dobler Brewing Company fermentation tank. This is where the bonfire will be held. There will also be an outdoor DJ, food, and drinks on New Year's Eve.
What is the Breakdown of the Events?
You can bring your trees to be collected at 5 pm. The bonfire will begin at 7 pm. The live DJ will play from 8-11 pm and the tasting room will be open until midnight. There is also a food menu available from 4-8 pm. There will be $12 wing flights too beginning at 9 pm and available until they sell out.
Do a little something different this New Year's Eve and gather around the bonfire at Indian Ladder Farms in Altamont. There are certain COVID-19 guidelines that need to be followed. To get more information about the event and the guidelines, click HERE.
Step Inside The Stunning Argyle Treehouse With A Hot Tub 'Out On A Limb'
Treehouses with all the amenities of a regular home are becoming rustic and cozy getaway destinations, and this Argyle Airbnb rental takes it a step further with its own hot tub. Take a tour here of this stunning Washington County getaway!
11 of New York's Most Wanted Criminals with Upstate Connections
Below are individuals with ties to the Capital Region and Upstate New York. They have been designated as some of New York's Most Wanted Fugitives and should be considered ARMED and DANGEROUS.