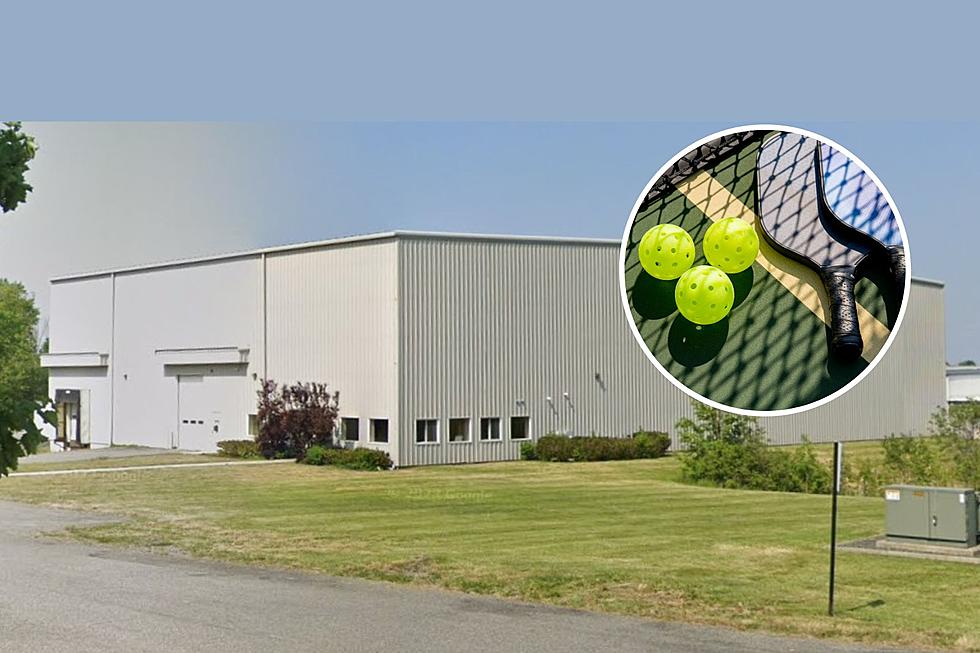 Saratoga County Pickleball Facility: Where Rain Can't Ruin Your Game
google maps-canva
The pickleball craze is making its way into Saratoga County where a huge indoor-outdoor facility is planned. What will this venue offer to those who love the game?
Legacy Pickleball will be built in the Corporate Technology Park near Route 50 in Ballston. This is just the first facility planned. The investors hope to open at least five pickleball centers throughout the Northeast. These will consist of both indoor and outdoor courts.
Pickleball Has Become a Very Popular Sport
Pickleball is all the rage from young to old. It's a sport that incorporates tennis, ping pong, and badminton. Tennis courts are used but modified as pickleball courts.
Where Will Legacy Pickleball Be Built?
Legacy Pickleball will be located at 4 McCrea Hill Road in Ballston. It was once the home of Mullen Moving & Storage. A ten-year lease was signed for the building.
What Will Legacy Pickleball Have to Offer?
According to the Albany Business Review, Legacy Pickleball will have eight indoor courts and twenty outdoor pickleball courts. They also plan on hosting tournaments and events that will feature food trucks and will hold outdoor barbecues. There will also be a lounge.
The plan is to open Legacy Pickleball Ballston in October. However, they are not sure if the building materials and supplies will be available to reach that goal.
Where Does Legacy Pickleball Hope to Expand?
They are considering locations in Massachusetts, Rhode Island, Rochester, and Utica.
Pickleball! 13 Courts and Clubs in Upstate New York to Play This Popular Game
Pickleball? Odd name? For sure. But there is no doubt that this is one of America's favorite sporting pastimes today. It started in 1965 in Bainbridge Island, Washington. Its popularity grew throughout the Northwest and today it is the fastest-growing sport in the United States.
Here are 13 places (among a hundred) where you can play pickleball in Upstate New York.