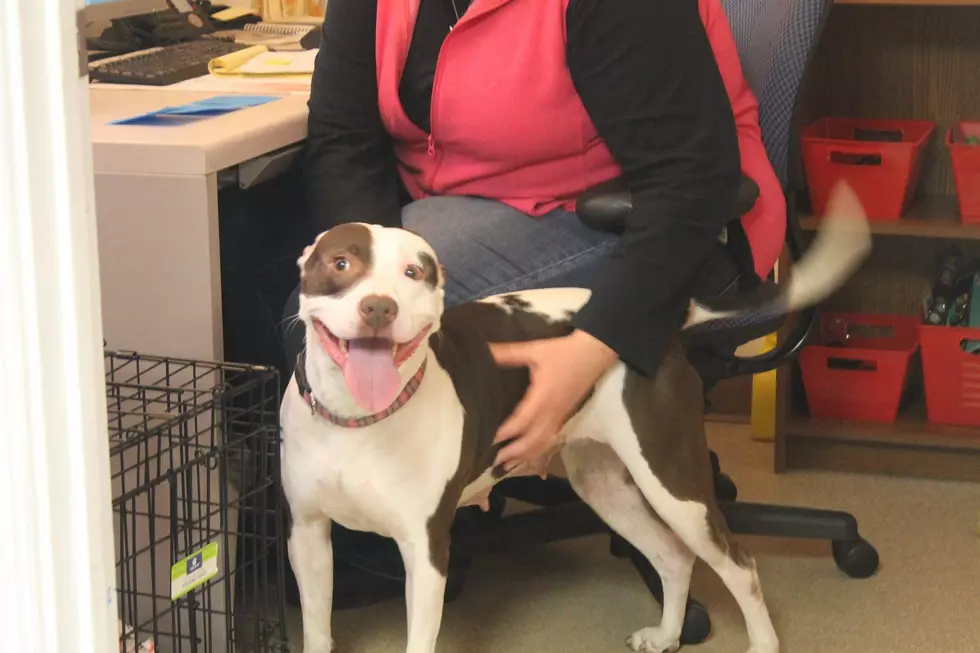 Ruby Is A Very Special Dog Who Craves Love – Steve Caporizzo's Pet Connection
Pet Connection
Pet Connection is brought to you by our proud sponsor, Curtis Lumber, providing building materials to contractors and homeowners since 1890. Tune in every Thursday at 7:20 a.m. to hear the stories of incredible (and adoptable) pets. Let's take a look at the pets featured.
Ruby is the longest canine resident here at the APF and we are not sure why anyone would pass up this sweet girl! Shearrived on Nov. 1st.
Ruby is the most gentle and amazing dog who loves nothing more than playing with people and making sure everyone gets a chance to play with her. She also spreads the love in the form on kisses and loves playing with her rope. Ruby needs to be the queen of her castle with all this love she has to give.
She would not do well with cats and for other dogs we would need to do a meet and greet.
Ruby was found as a stray so we do not know about her previous life but all we know is this girl is ready to snuggle in these cold winter months.