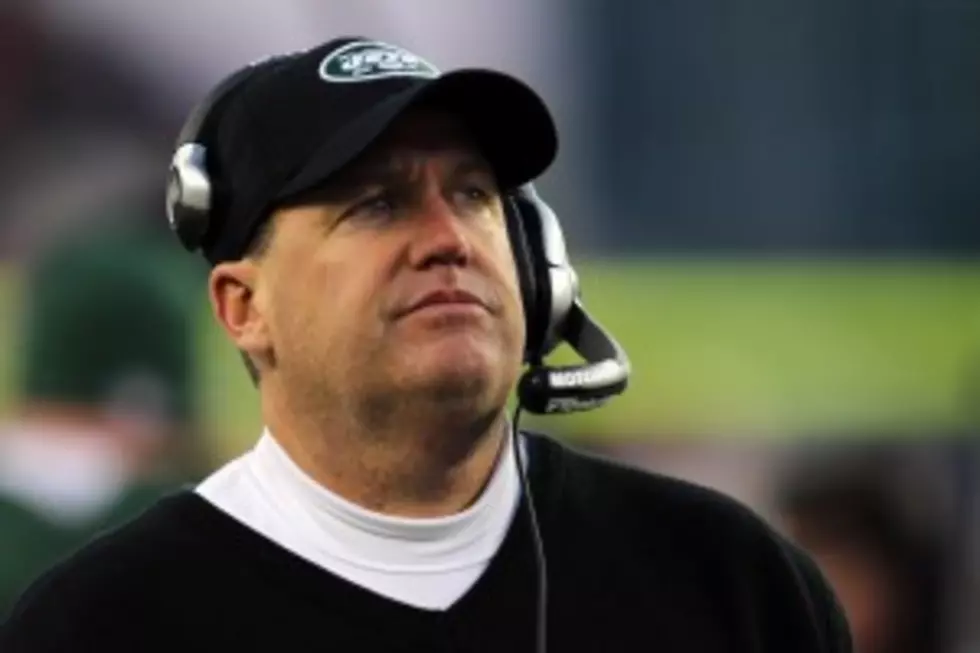 Rex Ryan Guarantees Super Bowl Win
We're just a few weeks removed from the 2010-11 football season and already New York Jets Head Coach  Rex Ryan is talking smack. He says his team will make it to and win the big game next season.
Ryan spoke to reporters at the NFL scouting combine yesterday where he made the bold statement:
I believe this is the year we're going to do it, I believe this is the year we're going to win the Super Bowl. The fact is, I thought we'd win it the first two years.  I guarantee we'll win it this year.
I don't mind a coach being confident in his team, but THE SEASON JUST ENDED! Anything can happen between now and the start of next season. There are quite a few Jets up for free agency, who knows what injuries may occur and we have to think that there is a chance there might not even be a season with this whole labor dispute going on. Rex needs to learn to keep the noise down and see how things pan out before guaranteeing anything! If i'm not mistaken, he GUARANTEED a Super Bowl win the last two seasons. In my honest opinion, it's making him look foolish and makes other teams that more hungry to beat them and prove ol' Rex wrong!  I'm ready for baseball season, I'll start projecting what my Steelers will do when training camp starts!