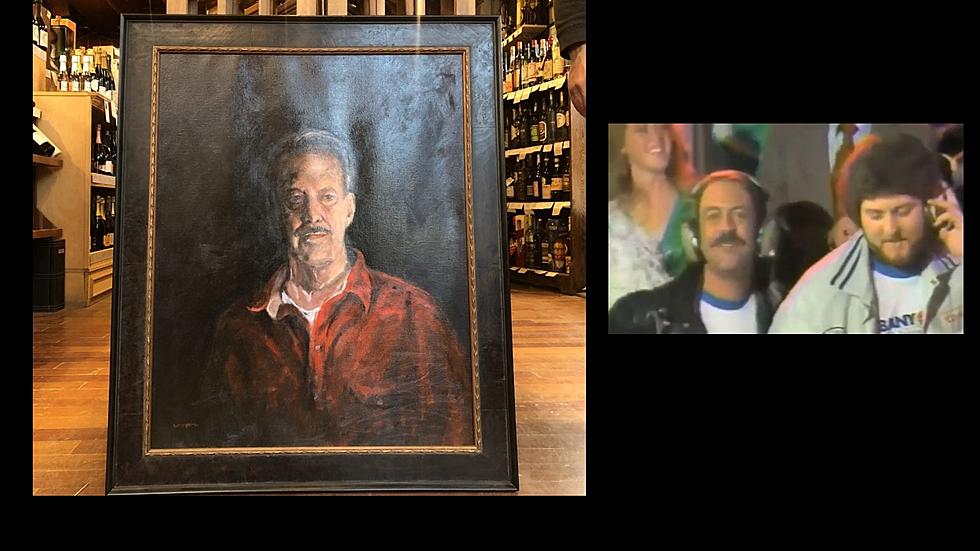 Radio Icon Passed Before I Got a Chance to Say 'Thank you'
Photo: Brian Cody TSM/Youtube
Like many in the Capital Region, I was shocked and saddened to hear the news that PYX 106 radio legend Roy Moon, AKA Bob Mason, had passed away suddenly over the weekend.
While I was never introduced to him formally, I would see Bob quite a bit because he worked at Capital Wine and Spirits on Lark Street in Albany, a stone's throw from where I live.
As time went by and I saw Mason more and more, I always wanted to share with him how he - unknowingly- helped jumpstart my career in radio.  And now I wish I did.
I often joke with people that my experience at Siena College would have lasted a lot longer than just one year had it not been for morning show DJs on radio stations like WGNA, FLY 92.3, and Bob Mason PYX 106.
While I did make it through two whole semesters at the school in Loudonville, I don't remember much about my time there, outside of the friars asking me to politely leave.
Part of what I tell people is that while I was attending Siena College pretending to be "find my passion," I already knew what it was: radio.  I wanted to be on the radio.
Although I was pursuing a liberal arts degree from Siena, my real passion was to somehow, someway, get on-air and either tell jokes, talk sports, or just play some really cool music.
On my way to school each morning (I was a commuter) I would listen to morning shows on stations like FLY, GNA, and especially PYX 106.  I wasn't there for the music, I was there for the banter, and I would sit in my car for hours listening to Bob Mason and his partner Bill Sheehan on PYX talk about boobs, beers, sports, and rock-n-roll with that gravelly voice and "I don't give a shit attitude" wondering if I could do that someday.
And while I always enjoyed their show, the radio geek in me listened for a different reason.
I was trying to pick up tips on their execution and chemistry, which I always marveled at, and when the Siena friars told me that I wasn't invited back for year number two, I took that as my cue to enter a broadcasting trade school in Albany called the New School of Contemporary Radio, which jumpstarted my radio career 30 years ago.
Steve Barnes from the Times Union wrote a really nice tribute to Bob Mason, and in it were some great stories from the Capital Region's historic radio past.
Shows like Todd Pettingill and the Wake Up Service, Woody and Jim, Howard Stern, the Breakfast Flakes, and Mason and Sheehan were my morning masterclass and I always wanted to tell that to Bob when I saw him at the wine store across the street.
In a weird way, he (and a few of those others) were the reason I could never get out of my dang car in the morning to go to class!
I think he would have enjoyed that story, and damn, I never did.
On Monday afternoon, my girlfriend Samantha told me about a portrait of Bob hanging inside the storefront where he worked for a decade.  I decided to go over and check it out myself and spent some time talking with store owner Mark Brogna, the man who hired the former radio star nearly ten years ago.
He told me that Mason applied for the position at the urging of his wife, and when he called to see if Mason was still interested in the position, he became star-struck when he heard that deep, gravelly voice on the other end of the phone and pretty much offered him the job on the spot.
When asked about the nice-looking portrait, Brogna explained delicately that Mason (who apparently had a bit of ego) had it made a few years ago by talented local artist bill Pettit, but that Bob's wife wasn't all that keen on the radio icon hanging it up in their home.  
That made us both chuckle.  
As I was leaving the wine store, with one foot out the door, Brogna asked me back inside where he was standing behind a computer.  "Hey Brian, have you ever seen this video?" he asked.
It was the vintage music video starring Mason and Sheehan from 1986, celebrating Albany's tricentennial and its pure GOLD, and yes I've seen it a hundred times.
"A, L...B, A...NY...NY Albany, New York!"
Filled with dignitaries and local celebrities, it's every bit as iconic as the man who's in it, even if I never got a chance to tell him.
To the Moon,
Rest in Peace Bob Mason.
Heartwrenching Look at Beloved Capital Region Concert Venue Before Demolition
The Starlite Music Theater opened in 1957 and was a popular venue located in Latham. There were many acts that passed through the Starlite until 1997. It was a 3,000 seat theater in the round. In the 1980s I saw Belinda Carlisle of the Go Gos at the Starlite Music Theater. Kenny Rogers, The Monkees, Weird Al Yankovic, Jonny Cash, Run DMC, Diana Ross, and more graced the stage. The Starlite closed its doors in 1998 and laid dormant for years. Then in December of 2012, the Starlite was demolished. Here are pictures of the venue in the summer of 2012 before it was leveled.