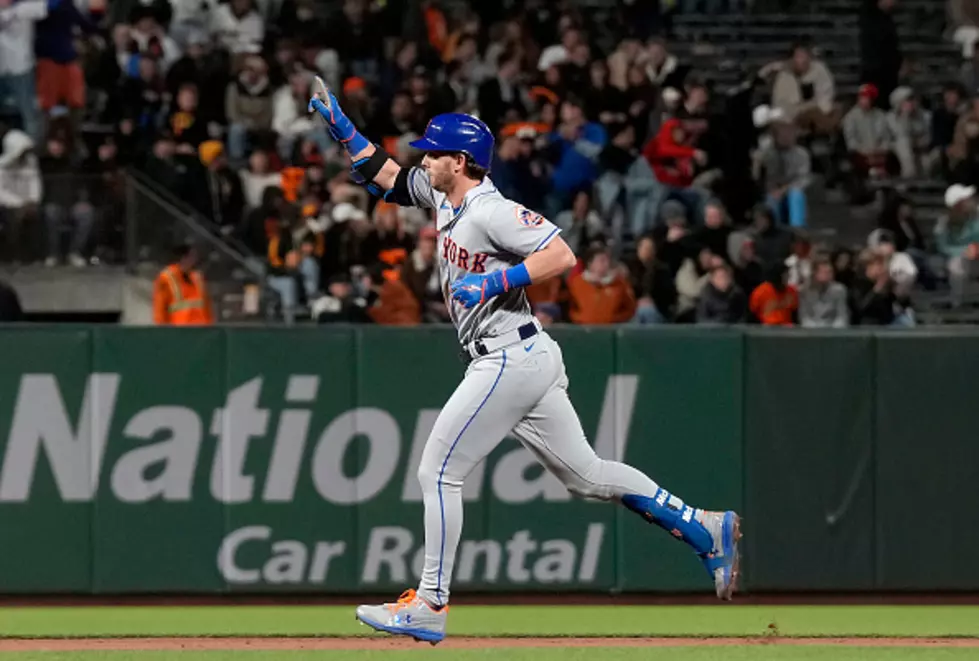 New York Mets Squirrel Drives San Francisco Heckler Nuts
Getty Images
Some fans enjoy the so-called "art" of heckling the opponent. Sometimes it's funny for short periods of time. Most times the hecklers are not very good at it and it's quickly deemed to be annoying. What is always funny, no matter which team you are rooting for, is when the heckler gets burned. That's what happened Monday in San Francisco courtesy of the New York Mets player, known as the Squirrel.
Jeff McNeil has lived up to his furry nickname, as he flies around the baseball diamond collecting hits and runs sprinkling in acrobatic defensive plays. McNeil is not typically the type of player that a heckler would pick on and maybe next time they won't.
Monday night in San Francisco, the Mets second baseman stepped to the plate in the 8th inning with New York leading the Giants by 4. There was a runner on first and no outs. In the background of the SNY broadcast, you can hear a lone Giants fan heckling Jeff McNeil. As you can see from SNY's Twitter post, the heckler yells, "Hey McNeil, work out those legs, you've got no power, no power McNeil" and then BOOM@!
The Mets second baseman and honored Squirrel sent the next pitch flying into orbit, landing deep in the Oracle Park outfield seats, just shy of the San Francisco Bay. Wrong time to heckle a guy who hit 23 home runs in 2019. However, the heckler's misfortune was greatly enjoyed the Mets players and fans.
Mets left-fielder Mark Canaha's wife couldn't resist shouting out the heckler, all in fun. Winning is fun and the Mets are hot right now. Jeff McNeil, aka the Squirrel, is a big reason the Amazin's are driving opposing fans nuts!
Bethlehem Little League Clinic Goes #BatsOutForLazar
All funds raised are being donated to the Epilepsy Foundation of Northeastern New York.
Ex-Capital Region Manager Takes Down New York Mets Polar Bear
In the final game of the three game series, the New York Mets and St. Louis Cardinals were involved in a bench clearing brawl. A former Tri City ValleyCats manager was right in the thick of things.
Which Capital Region Counties Are Ranked The Healthiest In NY?
Can you live longer depending on where you live? This research says you can and ranks the healthiest counties in New York State. So, we broke it down to the Capital Region.