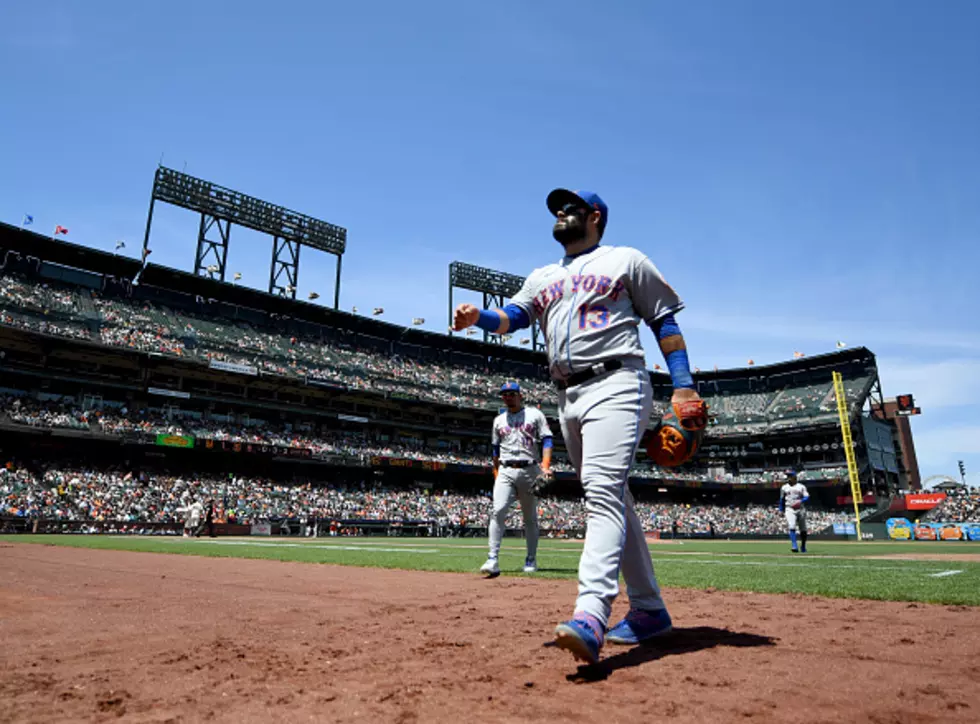 Buck's 'Regular Irregular' Keeps New York Mets Afloat
Getty Images
It takes a lot to win a World Championship in Major League Baseball. Successfully getting through injuries is one of the biggest obstacles that teams face. New York Mets manager Buck Showalter certainly knows the value of a player that he can plug into a few different positions in the field and can competently handle the bat when coming off bench or when put into the everyday line-up. This year, that's Buck's "regular irregular."
27 year-old, Luis Guillorme came up with the Mets in 2018. In just 52 games under his new skipper Showalter, Guillorme has already played 2nd base, shortstop, 3rd base and Designated Hitter. In 2022, Guillorme has reached his career high in at-bats with 170 and it's not even July yet. At this pace he will end up with close to 400 plate appearances. Buck's faith in the utility infielder is paying off at the plate and in the field. "If I can't contribute on one side of the ball, I'm going to try to contribute on the other," Guillorme told nypost.com. "If I can't get a hit, nobody else can get a hit. That's the way I look at it."
According to Mark W. Sanchez of nypost.com, Showalter campaigned for the All-Star voting to include a utility spot so Guillorme, whose name cannot be found on the ballot, could see his play be recognized. Luis Guillorme was definitely happy to hear that and agreed with his manager. "There's a lot of utilities on a lot of teams," Guillorme told The Post.
Luis Guillorme has more than produced, batting .365 in the month of May and his currently hitting .307, which put him 9th in the National League if he had enough at-bats. Guillorme was asked if playing for Buck Showalter has helped him. "It's great," Guillorme told nypost.com. "He's given me the vote of confidence. He's thrown me out there. He's letting me play. I couldn't be any happier."
Mets fans know the value that Luis Guillorme has brought to this team over the past few years and now he is finally getting some well deserved recognition. Leave it to Buck Showalter to get more out of an underutilized resource. It has certainly paid off, again.
Stunning $3.5 Mil Modern Saratoga Mansion w/Wine Cellar, Lap Pool & Outdoor Oasis
This is a gorgeously modern custom home that sits on over 14 acres. There is a designer chef's kitchen with top-notch appliances along with a beautiful center island and open dining room. There is also a custom bar and wine cellar. The basement features a home gym and an indoor lap pool. The backyard is the coolest part of the property. It really is an outdoor oasis. It has a heated saltwater pool, stone patio, outdoor kitchen, fire pit, and custom stone fireplace. It is a short drive to the Saratoga Race Course and Lake George.
Steeped in Baseball History a $3.6 Million 'Field of Dreams' Being Built in Gloversville
The Parkhurst Field opened in 1906 and was home to the New York State League's J.A.G.'s (Johnstown-Amsterdam-Gloversville) minor league affiliate of the Brooklyn Superbas. One of the central characters in the 1989 movie "Field of Dreams" was "Moonlight Doc Graham". He played on this field in 1907. He was a baseball player and a doctor with hopes to play in the big leagues. The Parkhurst Field has been home to Guilderland Little League and has just begun a major transformation. The $3.6 million project will be completed by 2023 transforming it into a destination for travel little league teams and honoring its rich baseball history. Check out the renderings of what the complex will look like. It's amazing.