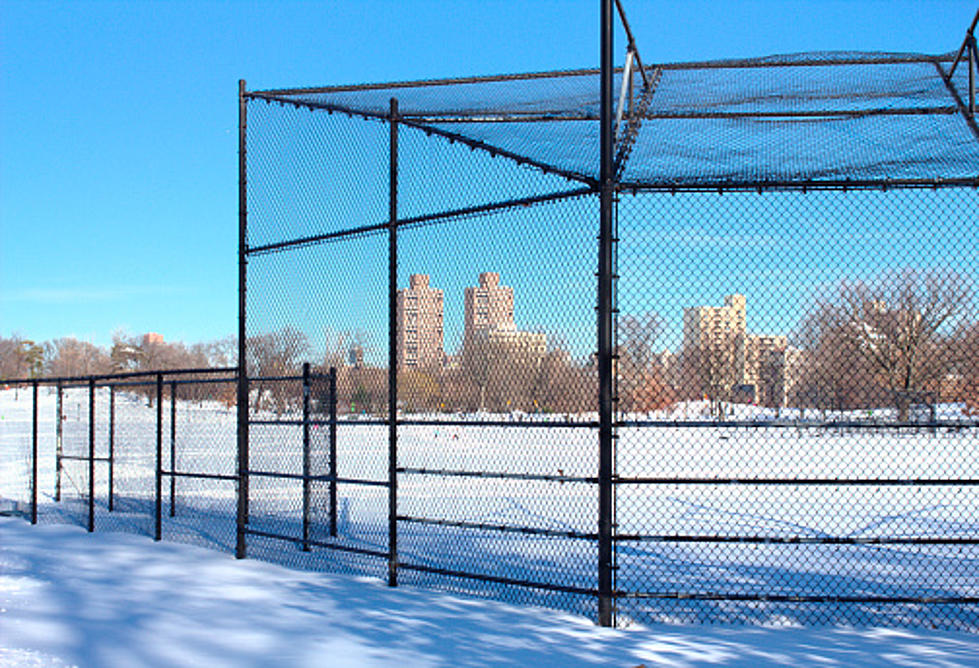 New York Baseball Fans Are In For A Long Winter
Getty Images/iStockphoto
The purest of Major League Baseball fans enjoy the rumors and gossip created by the MLB General Managers meetings that follow the regular season each year. Trade rumors and free agent destinations are usually plastering the headlines of our favorite sports websites, warming the winter months. The hopes of championships to come, ring in with the holidays and ride right into Spring Training. It appears that is going to happen this year.
ESPN's Buster Olney was on his weekly spot on The Drive with Charlie & Dan on Thursday. He was traveling from this year's GM's meetings in Carlsbad, California. The meetings began on Monday. We asked Buster if there any mention of progress in the looming Collective Bargaining Agreement negotiations between Major League Owners and the Major League Players Association. The current CBA expires December 1st. Olney's response was "not a word."
Yankees fans are waiting on dozens of questions to be answered by their General Manager, Brian Cashman. Who will be the shortstop next year? Carlos Correa? Corey Seager? Trevor Story? Will the sign Aaron Judge to an extension? Who will play first? Who will play centerfield?
Buster said that Cashman and the Yankees are always in on all of the top free agents. This year's crop is the shortstops. I agree with Buster that when the time comes, it will be Trevor Story in Pinstripes.
Mets fans are starting to come to the realization that a player strike or a lock out by the owners may actually be a good thing for them, as owner Steve Cohen may need a few year to find a President of Baseball Operations gullible enough to accept the job with Sandy & son VP Bryn Alderson as part of the package deal. It is almost like that cloned Fred and Jeff Wilpon all over again.
Buster Olney said that Alderson was targeting starting pitching and thought that it is imperative that Mets sign Marcus Stroman. Olney pointed out that Jacob deGrom, Noah Syndergaard and the rest of the Amazin's starting pitching staff is a giant question mark. He predicted a possible bidding war between the Los Angelas Dodgers and the Mets for Stroman's services.
When we asked Buster, when he thought a Collective Bargaining Agreement would actually get signed, because until then possibly, none of these question will be answered. Buster responded "mid February to mid March." Don't expect any answers anytime soon, unless Santa Claus brings the players union and the owners to the table to talk. Without baseball trade rumors and free agent signings, it will be a long winter.
TACKLE THESE: Check Out the Best Uniforms In Each NFL Team's History