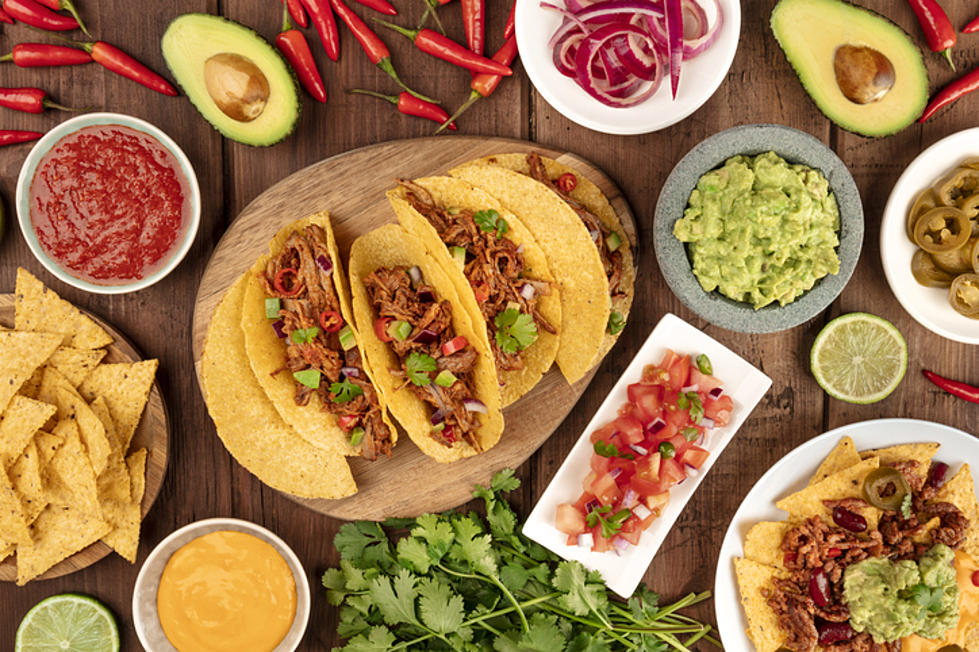 New Troy Taco Joint Up And Running
Getty Images/iStockphoto
How do you stay happy amidst the challenges of a pandemic? Eat tacos.
It's food so fun, it even gets its own day. And now you can spend Taco Tuesday, or any taco day at a new taco joint now open in Troy.
According to a Saratoga Living story, La Capital Tacos opened for takeout on New Year's Day. The new spot, operating out of an old taxi stand at 161 Fourth Street, was launched by another Troy restaurant, Sunhee's Farm and Kitchen. Saratoga Living says La Capital is being managed by Chef Yair De La Rosa who most recently was at the Glass Tavern in Schenectady.
Now whenever a new restaurant opens, my favorite thing to do is peruse the menu and see which options get my stomach growling. At first glance, everything on the La Capital menu is growl-worthy including chicken/pork/beef taco specials, quesadillas and some sweet-sounding fish and shrimp tacos. Chef La Rosa told Saratoga Living when describing La Capital's fare "...I'm using authentic Mexican ingredients and recipes to create simple tacos, the way they're served in Mexico."
Persuing that menu, you'll see that it screams delicious simplicity. That is the beauty of Mexican food, especially tacos. It's all about fresh, simple ingredients that strike the perfect balance to create a party in your mouth. It's kind of a great analogy for life right now during the pandemic: the key to staying happy is focusing on the right blend of the simplest things that bring you happiness. Sounds like some tacos are just what the doctor ordered!
Enter your number to get our free mobile app
LOOK: Just some of the photos that capture the historic year that was 2020