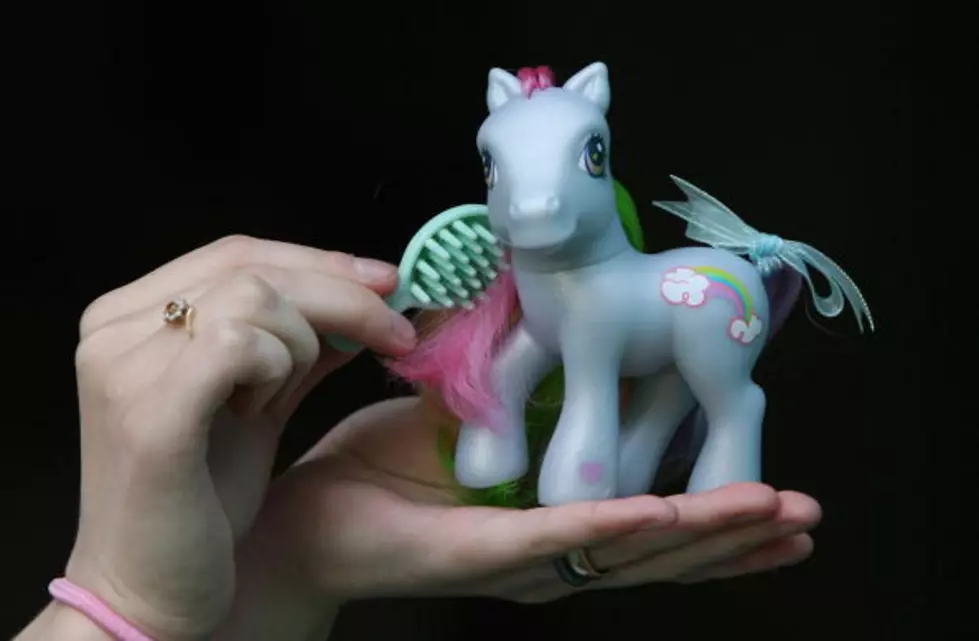 My Little Pony Is A Finalist In 2020 National Toy Hall of Fame [PIC]
Photo by Matt Cardy/Getty Images
Every year when the National Toy Hall of Fame announces their nominees, I get a bit nostalgic. This year is no exception. There are twelve finalists that include My Little Pony. Here's how you can vote for the inductees. The 2020 National Toy Hall of Fame nominees are out and according to WHEC.com, there are twelve finalists that will have you reflecting on your childhood. There are board games, dolls, action figures, digital pets, and even chalk that made the list this year.
The twelve finalists are Baby Nancy, Bingo, Breyer Horses, Jenga, Masters of the Universe, My Little Pony, Risk, sidewalk chalk, Sorry, Tamagotchi, and Yahtzee. There were a couple on this list that I didn't know but are just worthy of being in the National Toy Hall of Fame.
One of the toys is Baby Nancy. She was a doll that was one of the first to represent a turning point portraying African Americans as a doll. I wasn't familiar with Breyer Horses either but these are just horse dolls that came with a horse trailer, sold separately. Tamagotchi is also a nominee but I have to say that I never played with them. They are the digital pets that are credited for shaping the digital toys of the future.
I am super excited that Lite-Brite made the list. I remember when my sister Michele got that for Christmas one year. We played with that for hours and years. I wouldn't be surprised if she still plays with it now. I will be voting for Lite-Brite.
If you would like to vote for your favorite finalist for the Class of 2020 National Toy Hall of Fame, just go to the Strong Museum's website by clicking HERE. You can vote through September 16th as part of a "Player's Choice" ballot. The top three that gather the most votes will be put up with the top three voted by the National Selection Advisory Committee. The winners will be announced on November 5th.
Enter your number to get our free mobile app
KEEP READING: Check out these totally awesome '80s toys