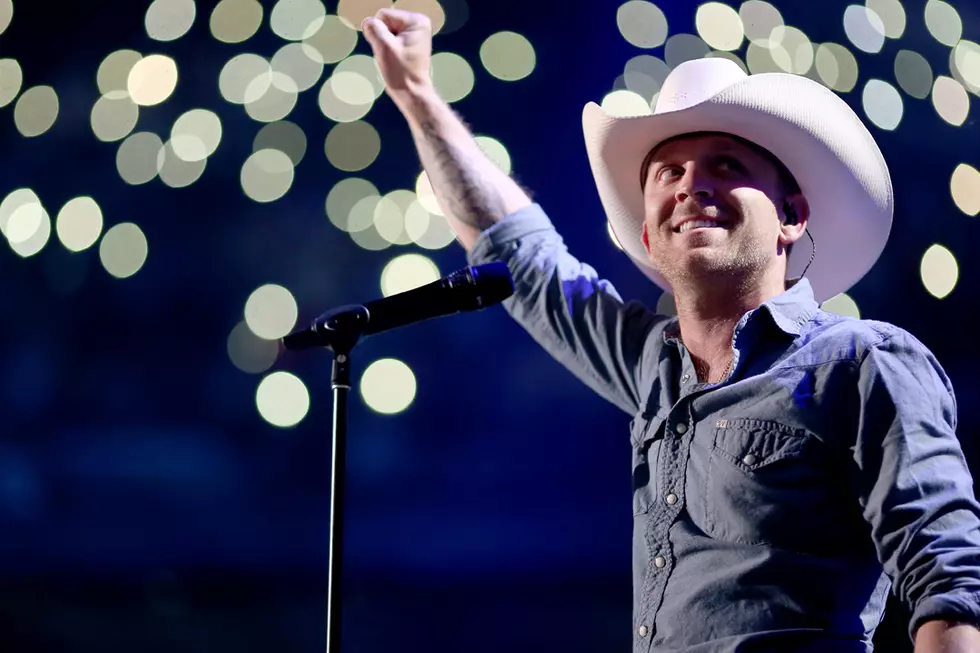 LISTEN: Countryfest Headliner Justin Moore's New Song 'Somebody Else Will'
Christopher Polk, Getty Images
Fresh off his #1 hit 'You Look Like A I Need A Drink,' Justin Moore switches it up to buying drinks for a special lady with 'Somebody Else Will.'
Justin Moore has a whole box full of #1 hits, and I am predicting it now: 'Somebody Else Will' will be added to that box by the time we get to GNA's Countryfest 2017. It's super catchy and just a cool tune. I think a few things may come to mind when you hear this one. It's got a sexy groove, and well, this tune is the complete opposite of 'You Look Like I Need A Drink.' Justin is buying drinks this time around:
I think the chorus for this one says it all:
Somebody else will if I don't
Walk up and ask you your name right now
Offer to buy you a drink
Sit down and tell you your looks could kill
Somebody else will if I don't
Take a chance on your lips
Lean in slowly stealin' your kiss like this
Makin' your world stand still
Somebody else will baby
Ohh somebody else will
Yeah somebody else will
Somebody else will
If there is one song that inspires some couples to share a dance or a kiss at Countryfest, this is the one. And hey, Randy Houser and Michael Ray will have plenty of those moments during their sets as well! Don't miss the party - get your $25 tickets now before they are gone!