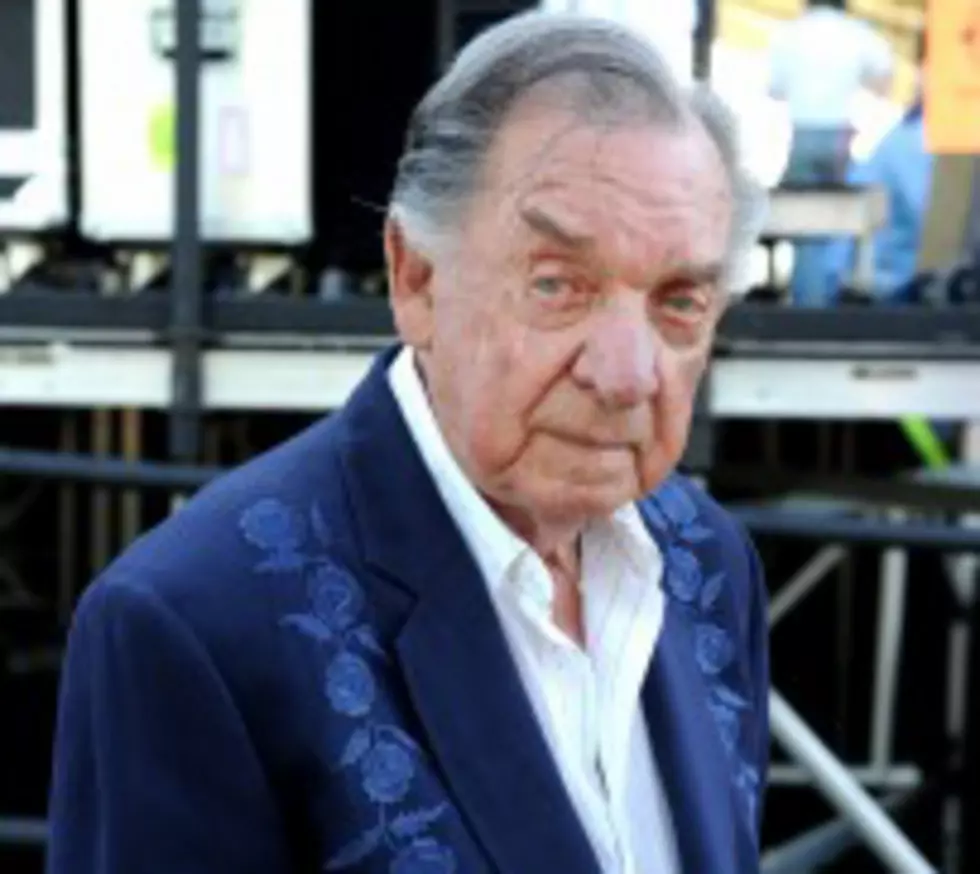 Frazer Harrison, Getty Images
The Music and Memories of January 12
2001-  "O Brother, Where Art Thou?" opens in movie theaters.  The soundtrack includes music by Alison Krauss, Emmylou Harris, Dan Tyminski, The Whites and Ralph Stanley.  The album features the CMA award winning single, "I Am A Man Of Constant Sorrow" by The Soggy Bottom Boys, featuring Dan Tyminksi as the vocalist of George Clooney's character in the movie.
1991- Johnny Paycheck is released from an Ohio prison after serving two years for shooting a man in a Hillsboro, Ohio, bar in 1985, after an argument. Paycheck was originally sentenced to seven years.  Johnny would die after a battle with emphysema and asthma in 2003 at the age of 64.
1991- Unanswered Prayers- Garth Brooks
1985- The Best Year Of My Life- Eddie Rabbitt
William Lee Golden, 1939.  The baritone of the Oak Ridge Boys with the distinct mountain-man look and really long beard.  After a disagreement with fellow band members he leaves in 1987, but reunites with the guys 10 years later.
Ray Price, 1926.  Ray starts his career with traditional sounding country standards like "Crazy Arms" and "My Shoes Keep Walking Back To You."  Much like Eddy Arnold and Jim Reeves, he replaces steel guitar and fiddle with lush orchestration and a background chorus to give his music a mellow pop feel.  The result was crossover smash hits like "For The Good Times" and "I Won't Mention It Again."
Keith Anderson, 1968.  Co-writes "Beer Run" for George Jones and Garth Brooks and hits the charts with "Pickin' Wildflowers" and "I Still Miss You."
Ricky Van Shelton, 1952.  1989 CMA Male Vocalist of the Year after #1 hits like, "Somebody Lied," "Life Turned Her That Way," and "I'll Leave This World Loving You."  Ricky retires from the music business in 2006 to spend more time with his family
Tex Ritter, 1905.  One of the silver screen cowboys who finds his way to the Country Music charts with songs like "I Dreamed Of A Hillbilly Heaven" and "Deck Of Cards."  Elected to the Country Music Hall of Fame in 1964 and the father of actor John Ritter.
Kevin Richards' Classic Country Hall of Fame Show is heard every Sunday, 6-9am on Country 107.7/WGNA-FM.
Sources: Country Music Hall of Fame and Museum, The Country Music Foundation, Billboard Magazine, CMT, The Country Music Association, and The Academy of Country Music