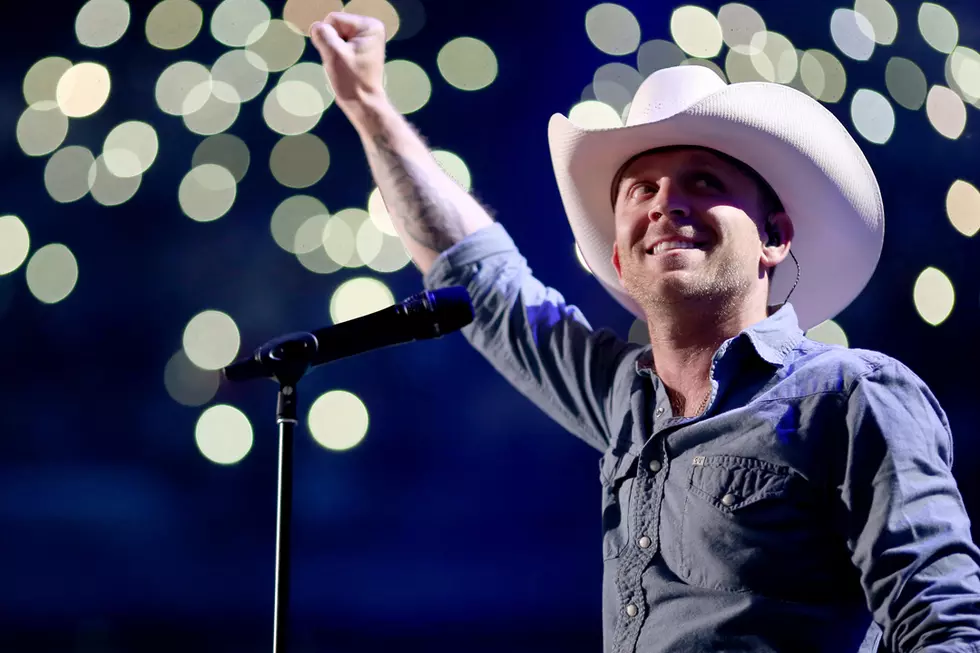 Justin Moore's Advice to Fathers: 'Be Involved In Your Kids' Lives'
Christopher Polk, Getty Images
"We're loving it," Moore says about his newly constructed home in the town he grew up in. "It's been good to be back home. We're really close to my dad and my mom. We have about 50 acres and it's where I grew up. So, my mom and dad are about 100 yards from my front yard. It's really good sometimes and sometimes it's a little too close. They walk right in. They know the code and they'll just pop in."
Moore is a father to four children, and he says being a dad means you're always learning from your kids. His advice? "Be involved in your kids' lives."
See the Best Dads in Country Music
"Let them know you love them and care about them. One thing that I've had to learn over the years, I'm really into sports — baseball, softball, basketball, football. And I've had to temper myself as far as pushing what I love onto them," he explains. "If they're interested in what I love it's great, and I'll help them and practice with them. For instance, my middle daughter is not interested at all in softball and she wants to dance. She told me the other day she wants to be a real ballerina. I've learned that it's not about what I want them to do, it's what they want to do and supporting them in that."
Moore's oldest daughter loves softball, and he serves as a coach for her team. He even recently bought a pitching machine for her. While he has yet to build a basketball court for his children, he says if they show interest in the sport he may reconsider.
Moore recently wrapped his Hell on a Highway Tour. The singer's summer entails several festival stops, including a stop at WE Fest on Aug. 3.
Taste of Country Nights is a syndicated night show which airs on more than 100 radio stations nationwide. Listen to highlights on iTunes or your Android device.
Listen to Justin Moore's Interview With Taste of Country Nights: