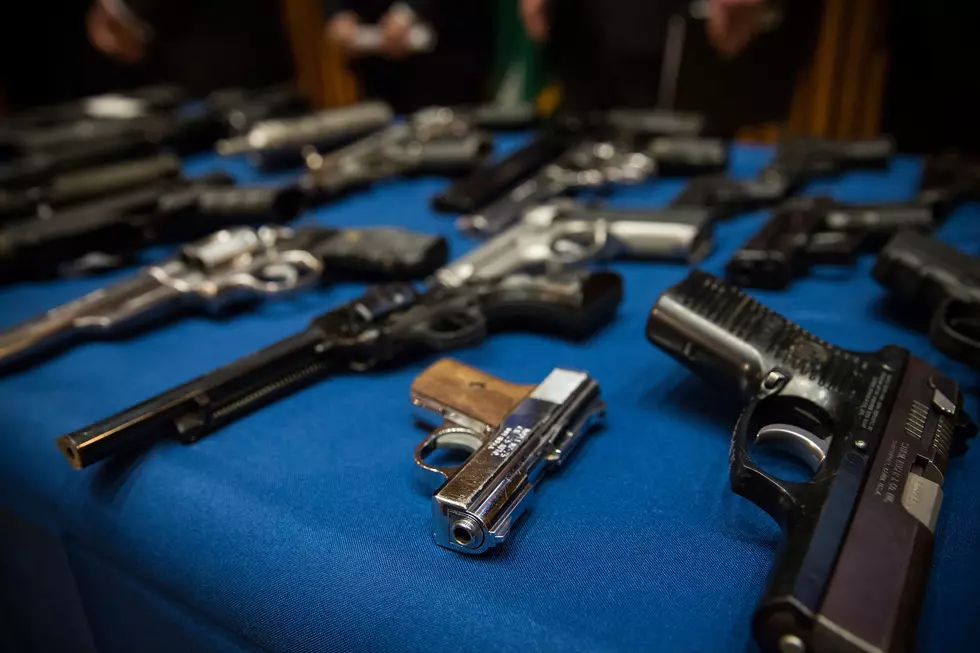 Gov. Hochul Announces New York State Police Seized More Than 600 Guns
Getty Images
Within the first six months of 2022, New York State Police seized 98 percent more guns than the prior year. Governor Kathy Hochul released the figures during a recent press conference. Following a meeting of the Interstate Task Force on Illegal Guns at the New York State Intelligence Center in East Greenbush, Gov. Hochul, who just won the Democratic primary for Governor, spoke about the increase in seizures.
New York Gun Seizure Highlights
- During the first six months of 2022, from January and June, State Police seized 662 guns, which is a 98 percent increase compared to the same period in 2021.
- Gun seizures outside of New York City are up 94 percent compared to 2020 and 40 percent compared to 2021.
- So far this year, State Police have conducted 346 gun-tracing investigations.
- Various law enforcement agencies have seized 360 Ghost guns this year, so far. State Police have seized 65 ghost guns year-to-date.
Governor Hochul said,
We are aggressively ramping up our efforts to get deadly weapons—including ghost guns—off of our streets, and have developed hundreds of investigative leads spanning 22 states—work resulting in the first discernible reduction in gun violence in more than two years. While this is undeniable progress, our work is just getting started.

 
New York's Lt. Gov. Antonio Delgado Responds To Supreme Court Gun Law Ruiling, Details State's Efforts To Control Gun Violence
243 Deaths And Injuries Were Caused By Active Shooters In 2021
9 Of The Deadliest Animals On Earth Can Be Found In New York State
Can You Legally Take Ownership Of An Abonded House In New York State?