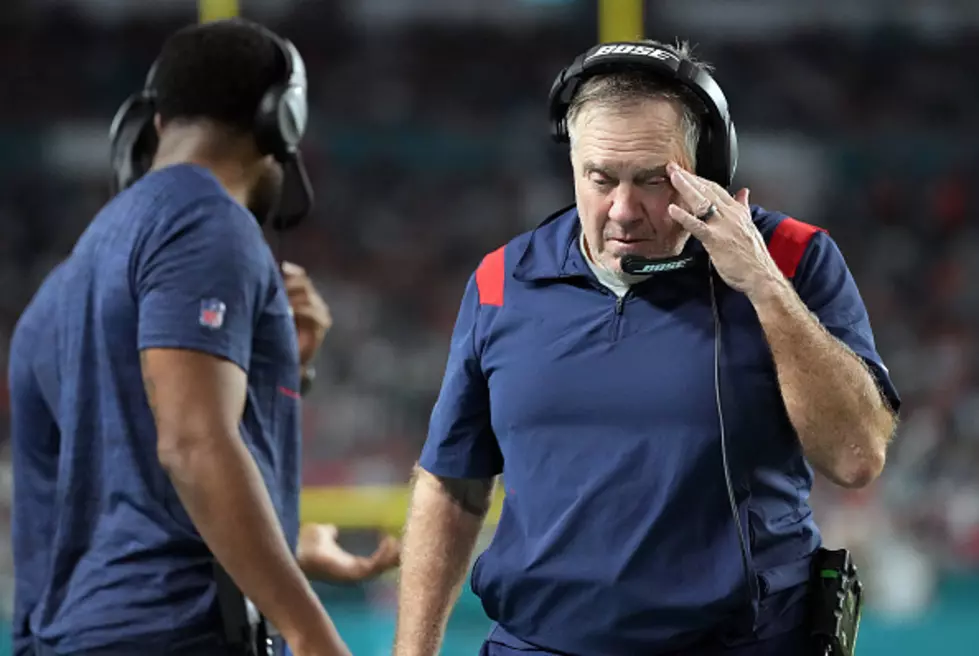 Is Bailey Zappe The Better Quarterback Choice For New England?
Getty Images
The AFC East is turning out to be an incredibly competitive division through six weeks.  You obviously have the Buffalo Bills sitting at the top at 5-1.  The New York Jets are in second at 4-2.  Then it is both the Miami Dolphins and New England Patriots both sitting at 3-3.  The Patriots have impressed over their last three games.  They have won two in a row and third string quarterback Bailey Zappe has looked impressive.  He makes smart decisions and throws a good ball.  It begs the question for the Pats that when Mac Jones comes back, who will be the starting quarterback?  It will most likely be Jones but Zappe has impressed Bill Belichick.  Do not count out New England as I discuss in my quick take from The Times Union:
The Buffalo Bills will run away with the AFC-East, and the Jets have been a total surprise with a 4-2 record and a three game winning streak. But, watch out for the New England Patriots because they are making a charge. Even with Bailey Zappe at quarterback the Patriots are starting to resemble some of what were staples of Bill Belichick coached teams. New England has a good offensive line and can run the football with Rhamondre Stevenson, and their defense is back playing at a high level. Who knows what will happen when starting quarterback Mac Jones is ready to return from injury, but don't count the Patriots out of the playoff picture.
MJ and I discussed the Patriots and their recent success earlier this afternoon here on Big Board Sports.  We both agree on how good Zappe has played and that their defense has been very good as well.  Below is our full conversation on this.
Next up for the Patriots is the Chicago Bears in Foxborough on Monday night which will be a game that could extend their winning streak to three in a row.
Is the Population Growing, or Shrinking, in Capital Region, NY Counties?
New York's population has gone down in past years, but the population of the Capital Region hasn't always matched that trend. How many people live in your county?
It's Over? These Capital Region Cities Had People Seeking Divorce
COVID-19 brought a lot of stress into the homes of Capital Region residents, and in these cities and towns, people were searching for divorce lawyers most.