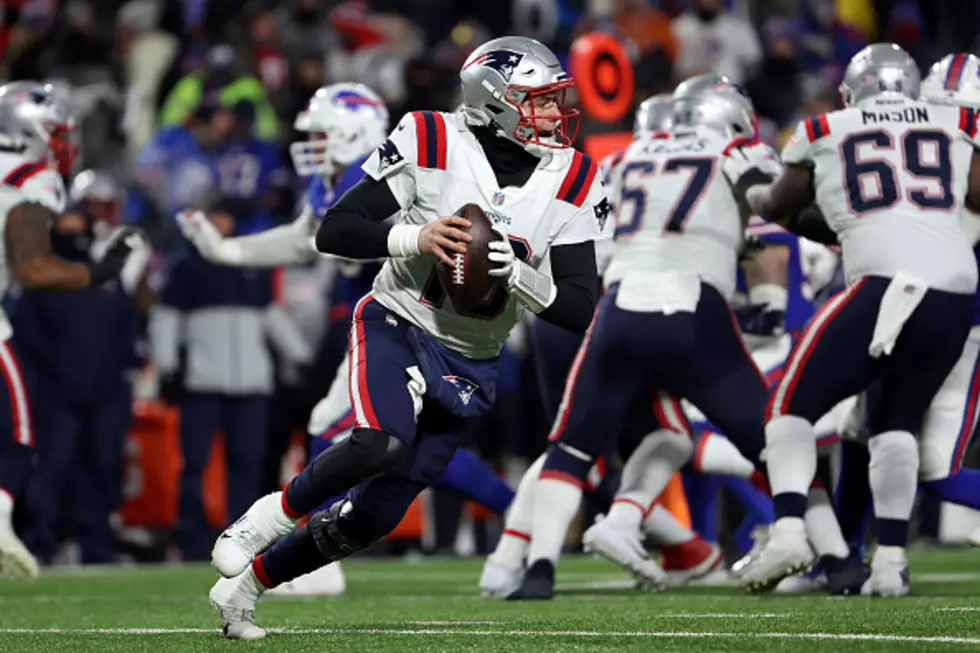 Was Monday Night's Loss A Big Deal For The Patriots?
Getty Images
The New England Patriots find themselves in an interesting and unique situation.  They currently sit at 3-4 and are the only team under .500 in the entire AFC East.  They are coming off of a loss to the Bears on Monday Night Football where they lost 33-14.  The Bears are not a good football team, but here is what is interesting.  The Pats have not one but two quarterbacks who could potentially start for them.  One being Mac Jones who was the starter all season long last year as a rookie, and the other being Bailey Zappe who was the third string quarterback coming into this season.
Mac Jones originally started Monday's game and played poorly to say the least.  Zappe came in and started really well as the fans in Foxborough were chanting Zappe over and over again.  Rhamondre Stevenson was easily the best player on the field as the running back carried the ball and caught the ball for several big plays.  Jones has struggled with injuries and performance so far this season and Zappe is 2-2 when he has played quarterback this season.  It is so tough to tell who the starter should be.
MJ and I had a conversation about the Patriots earlier this morning right here on Big Board Sports.  You can also hear some of the postgame sound cuts we used from ESPN here below.
It will be a tough decision for head coach Bill Belichick as to who should be the starting quarterback for the Patriots moving forward.  I still think you give the nod to Mac Jones due to his experience, despite Bailey Zappe playing very well early on in this season.
Is the Population Growing, or Shrinking, in Capital Region, NY Counties?
New York's population has gone down in past years, but the population of the Capital Region hasn't always matched that trend. How many people live in your county?
Six Capital Region Counties Among Best 15 to Retire to in New York
When it's time to retire, residents of New York might want to look for homes in these counties, as the cost of living and amenities stand out from the rest.