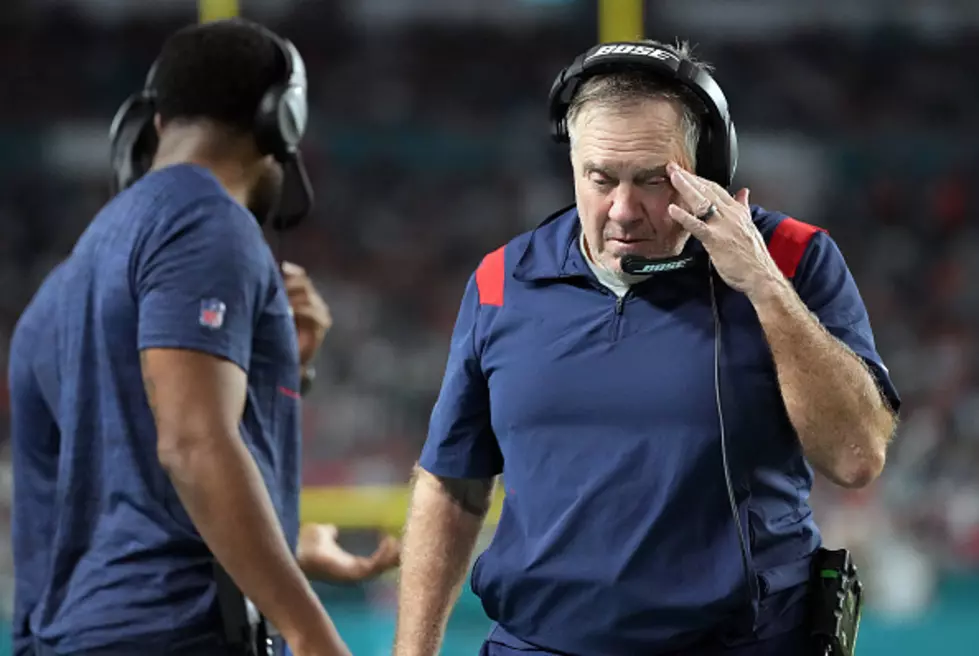 Can The New England Patriots Beat The Baltimore Ravens On Sunday?
Getty Images
The New England Patriots currently sit with a one and one record through two weeks of this young 2022 NFL season.  They look very solid defensively but offensively there are some question marks for sure.  Quarterback Mac Jones has not played great thus far and their are some widespread concerns regarding who is calling the plays on offense.  I do think the Patriots will figure things out and Mac Jones will have a strong sophomore season this year.  With a loss to the Dolphins week one and a win over the Steelers in week two, the Patriots have the Ravens coming to Foxborough this Sunday for a 1 p.m. game.  Here is my quick take on this from The Times Union:
It's only week 3 of the NFL season, but it's an important game for the New England Patriots on Sunday. A win over the Baltimore Ravens would put them back on the map, because right now the Patriots are not included among the teams that could make a deep run in the playoffs. Sunday is a big test. The Ravens are very good, especially offensively with Lamar Jackson at quarterback. Can the Patriots defense step up, and can quarterback Mac Jones generate enough offense? I will be pleasantly surprised if they do.
MJ and I were joined by our good friend Evan Lazar who covers the Patriots for Patriots.com yesterday right here on Big Board Sports.  Below is our full interview with him.
I really do like the Patriots chances of making the playoffs this year, but it's still way too early in the season to be going down that road.  Sunday will be a tough game against the Ravens but the Patriots certainly do stand a good chance.
Ten More New York Laws That are Weird, But Somehow Still Exist
Some laws make sense, and others do not. New York has its share of laws that make sense, but a few others, that are out-of-touch, and just plain weird.
Six Capital Region Counties Among Best 15 to Retire to in New York
When it's time to retire, residents of New York might want to look for homes in these counties, as the cost of living and amenities stand out from the rest.