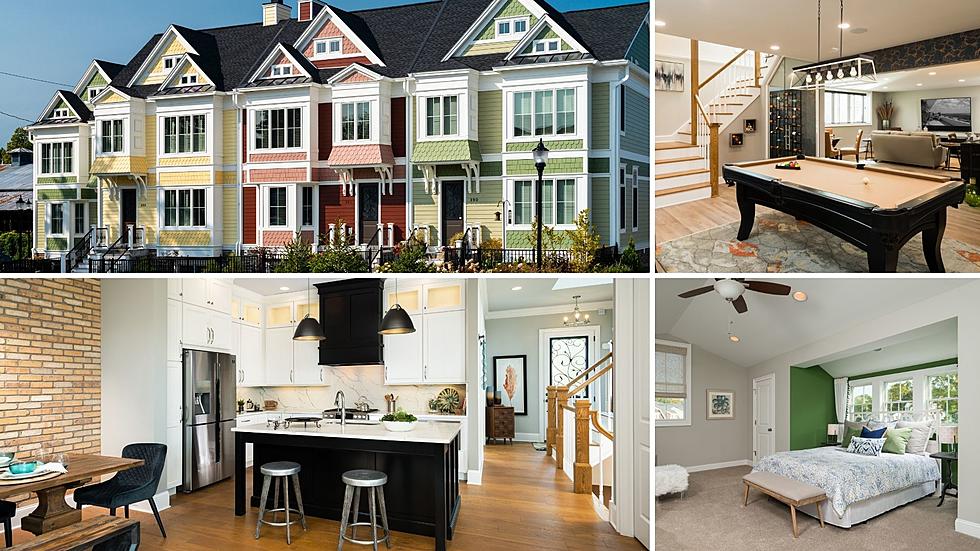 Inside the New, Luxurious Saratoga Townhomes – Yours For a Cool $1.3M!
Photo: Belmontebuilders.com
Let's be real - no one I know really needs to be sold on the virtues of Saratoga Springs, the place has it all.  Even if you stay mainly south of the twins, you still make it up to Saratoga on occasion - for something. 
The action, nightlife, celebrities, great restaurants, rich history, beautiful parks, world-class music venues, natural springs, great shopping, golfing, boating, it's close to the ADKS - it's almost an embarrassment of riches for the Spa City.
And I find that Saratoga is somewhat unique in that, even with all these great tourist attractions, it is every bit as mich liveable, as it is a great place to visit.
As the Saratoga Springs real estate market continues to rise, so does too is the demand for housing, and most families living in Toga aren't looking to move out of the homes they've established for years.
As a result, builders are seizing the opportunity to create new homes and new communities even closer to the action - providing the Saratoga charm anyone could want, with the modern amenities new homeowners need.  But like all things in demand, it comes at a price.
There's no denying these new luxurious townhomes in Saratoga Springs -  as you'll see in the gallery below, they're spectacular.  But they also come at a price, starting at $1.3M.
According to the Belmonte Builders website, this  City Square Luxury Townhome has 3 bedrooms, 3 full baths, 2 half baths and that's just the beginning.  Let's take a look inside and see what you get for a cool $1.3M!
Inside the New, Luxurious Saratoga Community Where Homes Start at a Cool $1.3M!
See inside a brand new, high-end townhouse in Saratoga Springs, just steps from downtown, that starts at a cool $1.3M dollars!
Saratoga Race Track and Celebrities
Here are some celebrities that spent some time at Saratoga Race Track