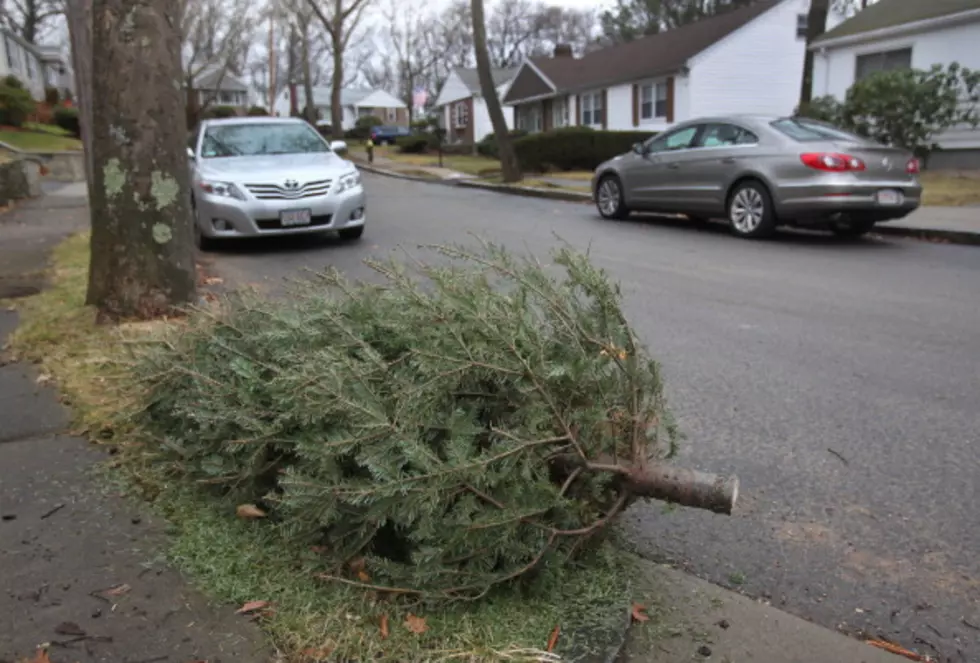 How to Recycle Your Christmas Tree
Photo by Suzanne Kreiter/The Boston Globe via Getty Images
Christmas is over and the decorations are slowly coming down including your Christmas tree. If you had a real tree up this year, here's how you can get rid of it and recycle it. According to News Channel 13, the New York State Department of Environmental Conservation is giving out information where you can recycle your Christmas tree. The better news is, you can just leave it out on the curb.
It's okay if you aren't quite ready to take your tree down. Most communities in the Capital Region will pick up the real trees through the first two weeks of January. In Colonie, you can leave your real tree curbside from January 2nd through the last Friday in February. In Saratoga County, most cities and towns are participating in the pick-up. You can check which ones HERE.
If you do leave your tree for the town to pick up, you are asked to remove all decorations, tinsel, and any other ornaments. They will only pick up real trees not artificial ones of any kind. If your real tree is over seven feet, you must cut it down.