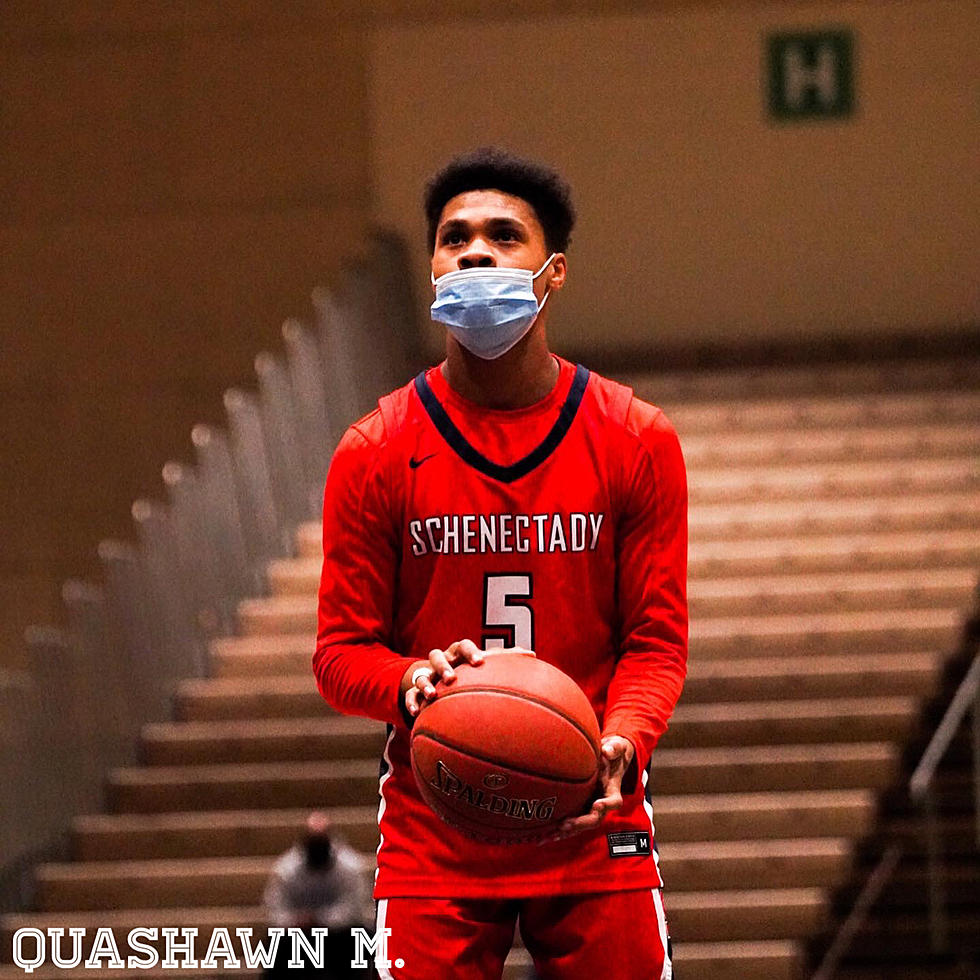 How COVID Hits Upstate New York High School & College Hoop Games
Photo by Quasham M
As I sit here preparing for another remote version of The Drive with Charlie & Dan, as a result of a close contact with COVID 19, visions of empty gyms, full of the hollow sounds of basketballs, screeching sneakers and an occasional whistle have filled my head.
Each day, we watch the NBA and NHL shuffle another season of games. Canadian franchises are now playing in front of empty arenas. How will these stoppages effect the high schools and colleges in upstate New York? Will the expected surge of positive COVID 19 test results shut down games to fans or even worse cancel games?
Let's start with high school sports. According to one Capital Region school district official, programs will continue to play boys and girls basketball at in front of limited seating capacities, as dictated by each individual school district. That same procedure will be used for the rescheduling of games. Section II and New York State Public High School Athletic Association provided guidance has been limited to mask mandates.
So, for now, according to officials, it appears that high schools will march on and compete the best that they can. The mental health benefits for the young student-athletes are outweighing any potential risks associated with forging on.
As, far as upstate New York colleges, one Division I athletic director to me that everyone is just juggling schedules and playing on when they can. Syracuse returned from a big pause in their schedule. UAlbany and Siena have both had games for their men and women postponed and rescheduled. The big difference between the high school and the collegiate decisions, is the involvement of the conference officials. They are supposed to ensure competitive equity when any games are postponed. The MAAC and the America East are both involved with the athletic directors, and sometimes university presidents, to determine when a program should be 'shut down' and when they can resume activity.
Long and short, there seems to be a resolve on all levels to continue on and move forward. There is a belief that this virus, or some form of it, may be around for a while. With little significant guidance from the NCAA, conferences and institutions are working to figure out the best way to continue on. Just as on the high school, the student-athletes want to compete. If they are healthy, they should be allowed to do that as safely as possible.
"Towns