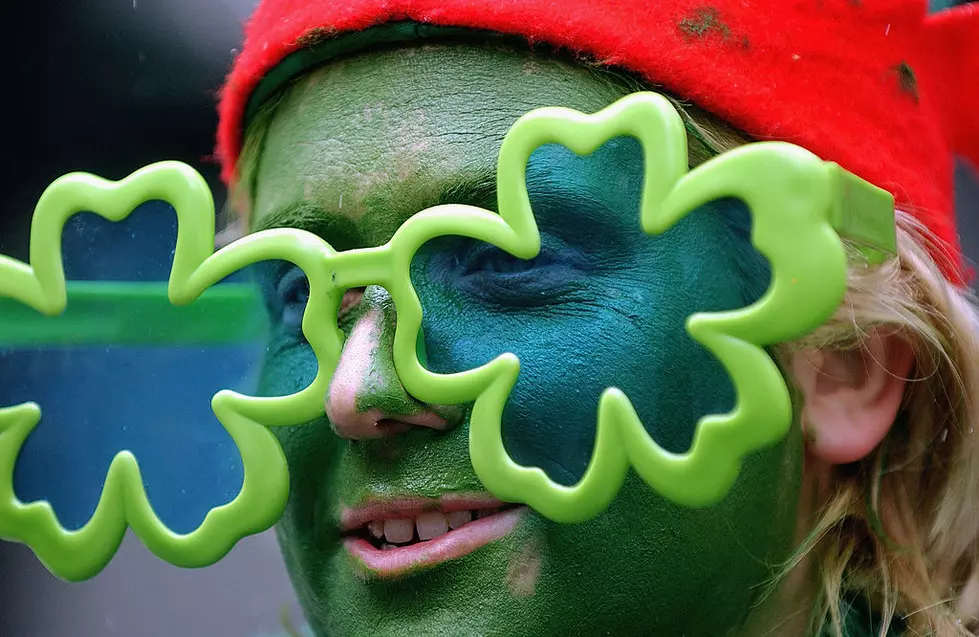 Hoosick Falls Gets Creative for St. Patrick's Day -Cancels Parade
Getty Images
Here's another thing to add to the list of being canceled because of the pandemic. Hoosick Falls has nixed their annual St. Patrick's Day parade but they won't let it stop them from celebrating. They are asking residents to get creative and turn the village green.
I always love going to a parade. Celebrating with everyone and hearing the bands and the beautiful sounds of bagpipers at the St. Patrick's Day parades. This year will be different though with many of the parades being canceled because of the coronavirus. Hoosick Falls has canceled their March 13th parade according to News 10 ABC, but they are asking residents to "get their green lights on and show off your shamrocks".
They want the entire village to turn green. Hoosick Falls is asking residents to decorate their houses and businesses with green lights and decorations to celebrate St. Patrick's Day from March 1st through March 17th. They are asking the residents and business owners to register on the Hoosick Falls St. Patrick's Parade and Irish Festival Facebook Page. This will give the people of Hoosick Falls a chance to walk or drive by and vote for their favorites with a map of participating homes and businesses. Prizes will be awarded to the winners at the end of the contest.
In place of the annual Village of Hoosick Falls St. Patrick's Day parade, there will be a socially distanced walk around the village on March 13th at noon.
I know it's a bummer that events and parades keep getting canceled but it's nice to see the residents get together and come up with an alternative plan. Not only will St. Patrick's Day be celebrated, but it will also bring the community closer together for not just one day but for two-plus weeks.
The 100 Best Places to Live on the East Coast