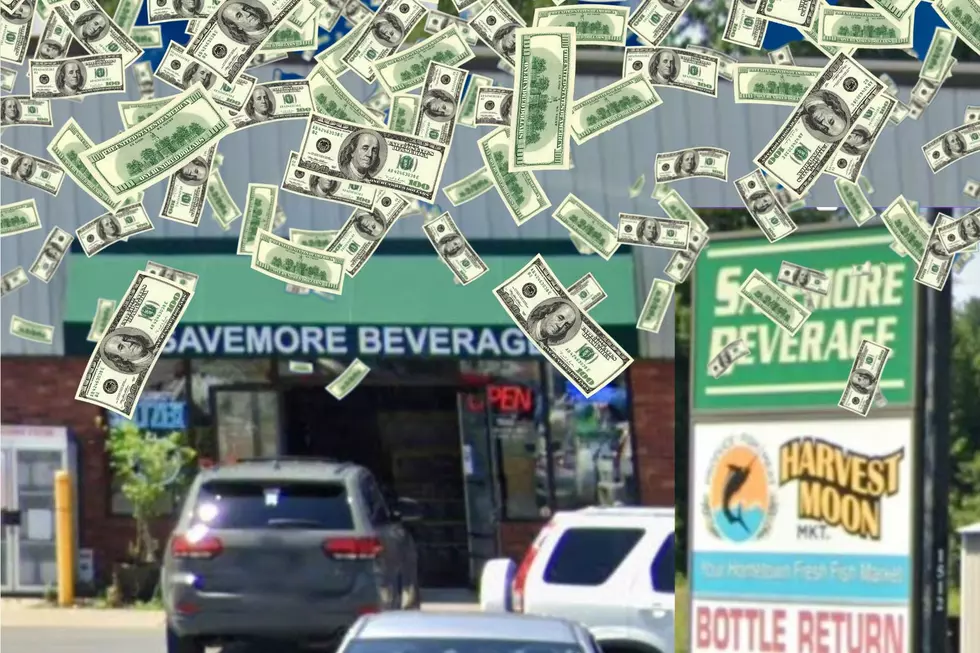 Here's the Latest NY Lottery Millionaire From Saratoga County
google maps-canva
There are a ton of New York State Lottery scratch-off tickets that you can choose from. You can buy them for $1 all the way up to spending $30 on an individual ticket. A lucky man in Saratoga County picked the right scratch-off ticket and now he is five million dollars richer!
Who Won and Which Scratch-Off Did They Win On?
Andrew McClure of Halfmoon won the top prize of five thousand dollars a week for life on the Set For Life scratch-off game!
It is a ten-dollar lottery ticket that guarantees a minimum payout of five million dollars. Mr. McClure decided to receive his jackpot as a lump sum which after taxes came out to $2,474,460.
Where Was The Winning Scratch-Off Ticket Sold?
The winning ten-dollar Set For Life scratch-off ticket was sold at Savemore Beverage in Halfmoon. They are located at 1512 Route 9.
There May Be a Strategy to Picking Winning Scratch-Off Tickets
I play the New York Lottery scratch-off games quite frequently but it wasn't until recently that I found out that you can check the games. On the New York Lottery website, you can look up the number of remaining top prizes on each of the scratch-off games. For instance, the $10 Set For Life game that Andrew McClure won has just one top prize left. If you want to check other New York Lottery scratch-off games' top prizes remaining you can click HERE.
Who knows? Maybe you are the next Capital Region millionaire who's just a scratch-off away!
Price Reduced! Jaw-Dropping Saratoga Lake Mansion With Waterfall & Wine Cellar
This stunning mansion has been on the market for a while and now the price has been reduced. It was $8.9 million and then $7 million. Now it's $6.47 million. When looking through the pictures of this gorgeous mansion my jaw was on the floor. There is so much attention to detail and elegance throughout this home. It sits on 15 acres with breathtaking views of Saratoga Lake. Check out the outdoor patio complete with a pool house that actually I would be happy calling my home. There is a built-in barbeque and the pool has a beautiful stone waterfall!