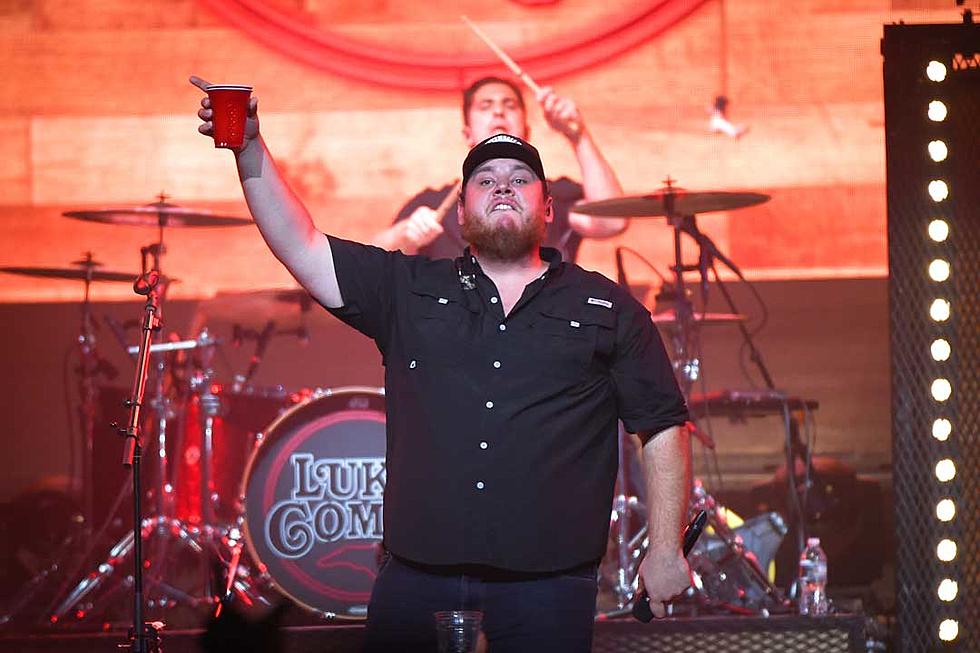 Here's How To Win Luke Combs Tickets On GNA All This Week
Jason Kempin, Getty Images
Luke Combs is coming to Albany for what will surely be 2 sold-out shows at the MVP Arena. All this, week, we've got your tickets!
There is not a bigger star in Country music right now than Luke Combs. Starting with his debut single "Hurricane" 5 years ago all 12 of luke's singles have gone to #1. Throw in sell-out concert tours and a great live show, and you have all the ingredients that led to his win for CMA Entertainer of the Year.
I gotta say, the buzz is enormous around his Middle of Somewhere Tour coming to the MVP Arena in Albany on Friday, September 30th, and Saturday. Luke will be joined by Jordan Davis, who just had a huge #1 song with "Buy DIrt," and Morgan Wade for both shows. October 1st. I think it is safe to say both of these shows will sell out, and do so quickly.
So this week, we are going to give you plenty of chances to get your hand on a pair of these coveted tickets. with the Luke Combs Secret Songs. And the beauty is it is SUPER EASY for you to get in on this secret!
To get in on the secret songs and win, make sure you have 107.7 GNA app downloaded to your smartphone AND that alerts from our app are turned on. All this week, several times a day, we will send out alerts telling you the Luke Combs Secret Song and when you need to listen to call in and when. When you hear that secret song, caller 7 to 518-476-1077 will instantly win a pair of tickets to one of Luke's shows. It is that easy to get in on the secret! The winning starts Monday, May 2nd! Good luck!
Tickets for both Luke Combs shows go on sale Friday, May 6th at 10 am here.
Every Country Artist Performing In Upstate NY In 2022
We are set for a big year of Country shows in 2022, and here is a complete list of artists set to perform in 2022 in the Capital Region and all over Upstate New York.
See All 50 Artists Who Ever Performed At GNA's Secret Star
GNA's Secret Star Acoustic Jam concerts started back in 2013, and over the years an impressive list of Country stars have performed on the Secret Star stage. Check them all out!
GNA Secret Star Spring 2022 Artist Photos
Another Secret Star Acoustic Jam is in the books, and what an amazing lineup we had at Proctor's on April 20th with Jon Pardi, Chris Lane, Jameson Rodgers, and Priscilla Block. Check out some stage shot from the show here!