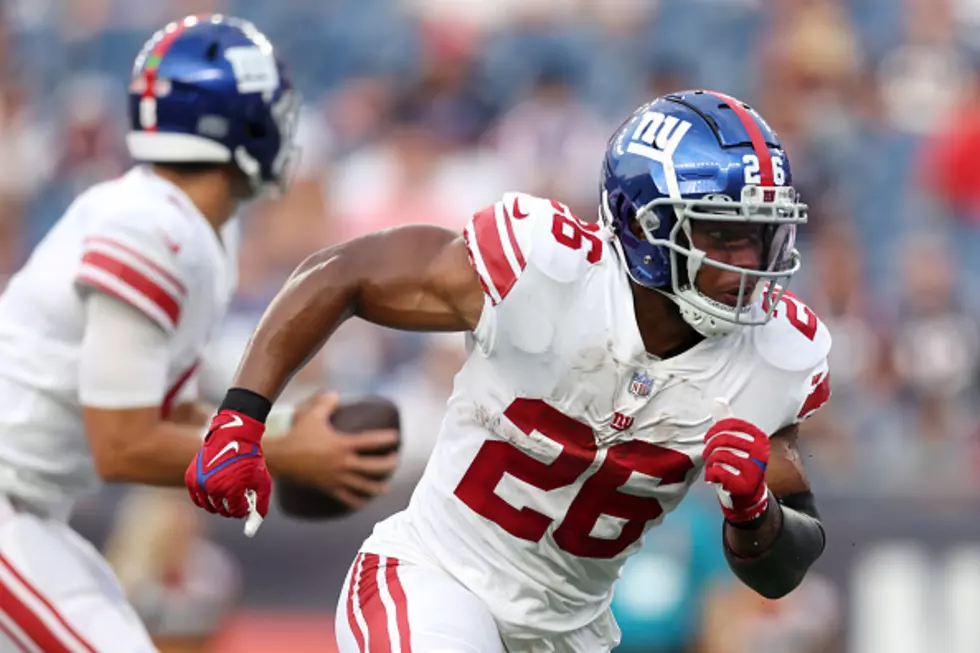 Hear What Paul Schwartz Had To Say After Another Giants Victory
Getty Images
The New York Football Giants are somehow 5-1 and are off to an awesome start to their 2022 season.  They are a legit football team and are by no means still considered a fluke.  Daniel Jones is playing himself into a nice contract if he continues this level of play and the defense is for real.  Julian Love had the big interception to seal it yesterday on Lamar Jackson on the Ravens.  Defensive coordinator Don Wink Martindale deserves a ton of credit along with head coach Brian Daboll and offensive coordinator Mike Kafka.  The whole coaching staff has changed the culture and is winning football games against very good opponents.  Could the Giants be a playoff team?  I answer that in my quick take below from The Times Union:
The Giants are officially a playoff team. All the preseason predictions were wrong, the Giants are 5-1 and continue their shocking season after Sunday's upset win over Baltimore. And the schedule actually gets easier, with Jacksonville, Seattle, Houston and Detroit are four games the Giants will be favored to win. The Giants could be 9-1 before a rematch with the Dallas Cowboys on Thanksgiving Day. The Giants are good, better than anybody expected, and it all starts with head coach Brian Daboll who is the easy choice for coach of the year in the NFL.
MJ and I recapped the Giants game earlier this morning right here on Big Board Sports and also were joined by our good friend Paul Schwartz from the New York Post to recap their week six win over the Ravens.  Below are both of these conversations.
Next up for the Gmen is the Jaguars in a game they could win.  I am rooting for continued success for the Giants as they have exceeded virtually everyone's expectations led by a great coaching staff.
The 10 New York Giants You Need To Know In 2022
The New York Giants roster is thin. New general manager, Joe Schoen and new head coach, Brian Daboll need these key players to perform well to in order to improve upon last season's dismal 4 win campaign.
See Photos Of Eli Manning And Other NY Giants Stars Training In Albany
Head coach Jim Fassel and company used the facilities at the University at Albany each preseason for over a decade, as some of the best Big Blue beasts tore it up in the Capital Region before taking the field in the NFL.