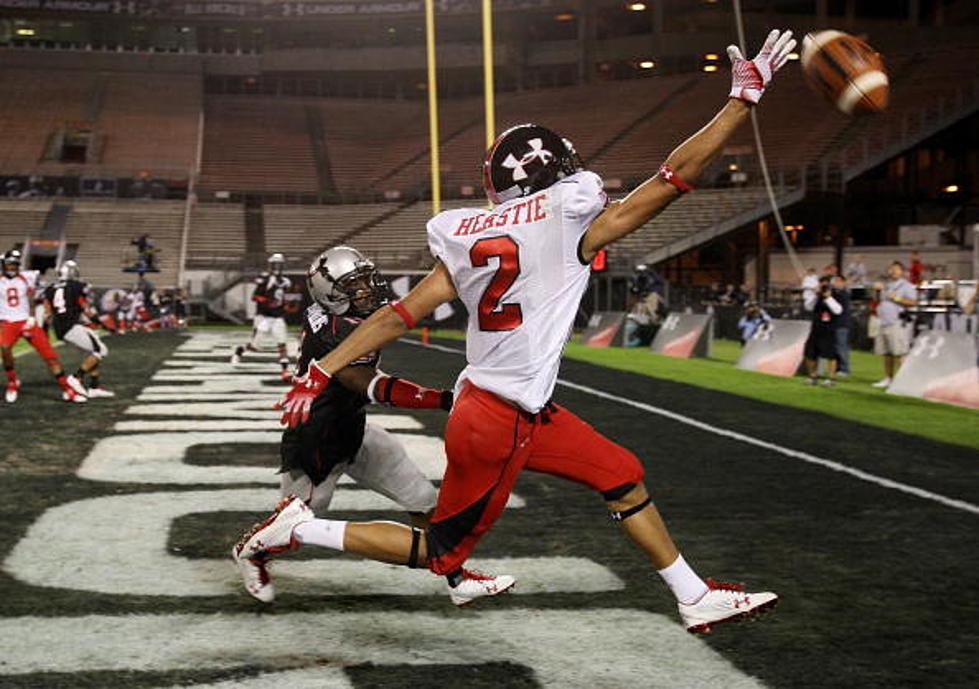 Greenwich, Ravena & Schuylerville Advance on 'Road to the Dome'
Getty Images
Three out of the five Section II high school football champions advanced to the New York State Public High School semi-finals next Saturday. Greenwich, Ravena-Coeymans-Selkirk and Schuylerville all advanced one step closer to the state championships in the Carrier Dome. CBA and Burnt Hills wrapped up their seasons short of their dreams but with plenty to celebrate.
Friday night in the Class B quarterfinal, Ravena running back Frank Broadhurst rushed for 240 yards and scored three touchdowns. The Section II title winners ground out over 425 yards of rushing on their way to a 39-21 victory over Section VII champ Peru. Ravena (10-2) will take on undefeated Section I champion Pleasantville (11-0) this Friday. The Panthers defeated Port Jervis 23-22 on Saturday to advance.
Class C champs and winners of their past 19 straight games, the Schuylerville Black Horses pummeled their quarterfinal opponent Ogdensburg Free Academy 52-0. According to Greg Brownell of the poststar.com, Schuylerville scored on every possession of the first half until they knelt to end the half. Owen Sherman connected with Ryan Dow for 5 touchdowns and Dow ran for another. Schuylerville will face Section I title winner, Dobbs Ferry. The Eagles defeated Section IX champ O'Neill High School 56-28 on Saturday to advance.
Finally the Witches of Greenwich made their statement in the Class D quarterfinals. According to the timesunion.com, sophomore Matt Conlin ran for 204 yards and two touchdowns to lead Greenwich to a 41-20 victory over Section I champion, Tuckahoe. Greenwich advances to face Section VII powerhouse Moriah. The Vikings shut out Section I ALT Haldane 22-0 on Saturday to advance.
CBA in Albany hadn't won a Section II championship since 2013 and unfortunately, that's where it ended. Section I Class AA champion Carmel pummeled the 51-7 on Saturday. New head coach Bobby Burns brought CBA right back to where they wanted to be but couldn't get past the downstate powerhouse. In the Class A quarterfinals, Burnt Hills coach Matt Shell and his Spartans, with 10 Section II championships under his belt ran into undefeated Section I champ, Somers. The Tuskers marched to a 48-14 win at Mahopac High School on Friday night.
Scouting reports of each game, along with how you can watch, will be posted before Thanksgiving. The Drive with Charlie & Dan will keep you posted on the Section II teams that advance.
"Towns