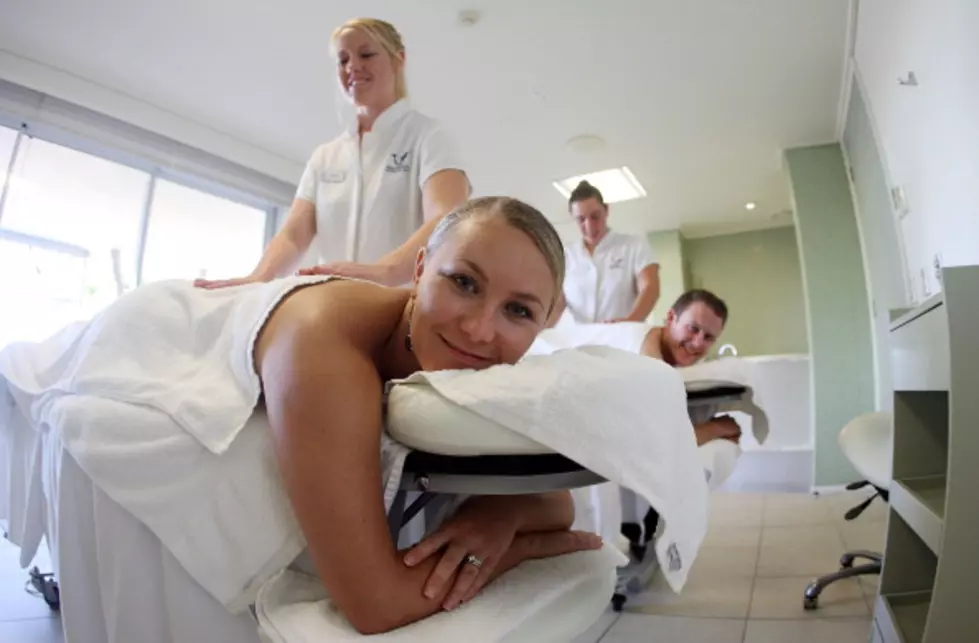 GNA Prank Call: Messy Couples Massage
Courtesy of Mark Metcalfe, Getty Images.
Our latest prank phone call was to Benjamin in East Greenbush.  His fiancee tipped us off that the two of them were scheduled for a couples massage Valentine's weekend and he'd be a great candidate to mess with.  Door slightly ajar, we decided to kick it down pretending to be from a made up spa in Saratoga.  We explained to Ben that their couple's massage is all set, with a few 'minor' changes due to overbooking.  The one change that really seemed to irritate Ben was explaining to him that there will be another man in the room during their couples massage...and that it was none other than Louis C.K.   This couples massage prank was anything but peaceful and tranquil.
If you think you know someone who needs to be pranked by GNA, email Brian and Chrissy with an idea to mornings@wgna.com.
*GNA is not responsible for the pain and suffering as a result of being poked, prodded, giggled, laughed at, made fun of and embarrassed as a result of the call!
Enter your number to get our free mobile app