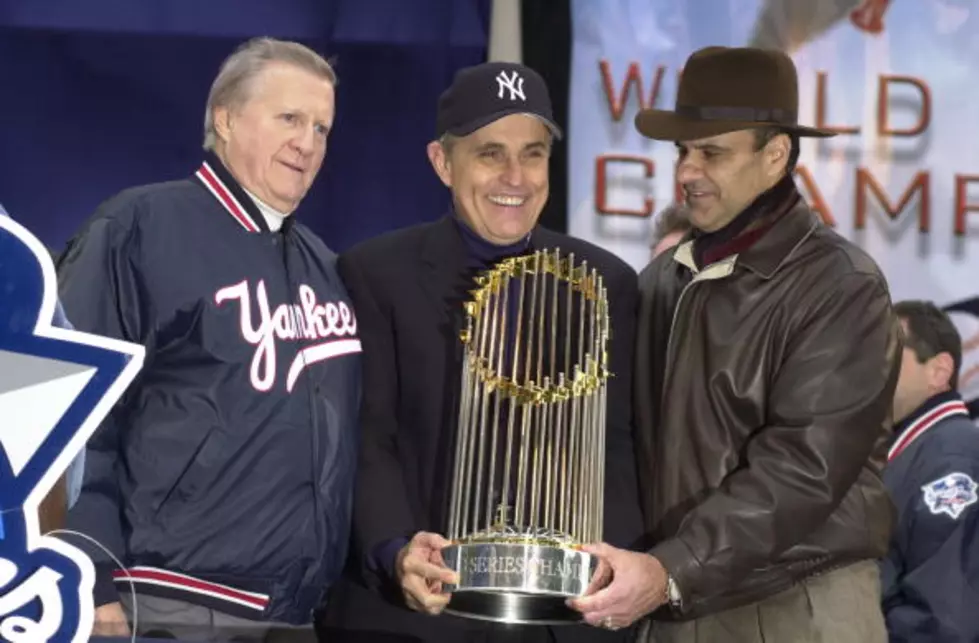 George Knew The Importance Of Championships In New York
NY Daily News via Getty Images
George Steinbrenner bought the New York Yankees in 1973. Four years later, the Bronx Bombers won their first World Series championship in 15 years. Steinbrenner proceeded to lead his organization to seven rings prior to his death in 2010. The team has not won a World Championship since. What would "The Boss" do following a season like 2022?
Current owner, Hal Steinbrenner's father had little patience for not winning championships. George Steinbrenner fired Pinstripes' managers 20 times including Billy Martin five times in his first 23 seasons! Since the 2010 season, the Yankees have had two managers, Joe Girardi and Aaron Boone. Longtime Yankees fans have little doubt believing that George Steinbrenner would have fired Aaron Boone following this year's failure to get by the Houston Astros in the American League Championship Series. The 4-0 sweep would have just expedited the announcement.
On Wednesday, Hal Steinbrenner told the Associated Press, "As far as Boone's concerned, we just signed him and for all the same reasons I listed a year ago, I believe he is a very good manager," Steinbrenner said. "I don't see a change there." Well, that's certainly NOT, "like father, like son." Winning was important to The Boss. The George Steinbrenner owned Yankees won 7 World Championships and 11 American League Championships during his reign from 1973 to 2010.
Watching the Houston Astros celebrate the American League Championship on the Yankee Stadium diamond may have been enough for George to fire Boone in the dugout, given the opportunity. However, Hal is a more patient owner. He trusts longtime general manager Brian Cashman. Right now, Cashman knows the value of a manager that can handle the spotlight of New York City; the criticism that comes with being the Yankees manager and has positive relationships with his highly-paid, superstar players. That's not an easy combo to find.
It's a different game today than when George Steinbrenner owned the team. Managers that know the game and can gain the respect of the multitude of superstars in a New York Yankees locker-room is tough to come by these days. Aaron Boone isn't perfect but he is getting better each year. It's not his fault that New York was riddled with injuries and his team decided not to hit at all against Houston. Boone made mistakes. They didn't cost the Yankees the series against the Astros. Houston is better and Brian Cashman will have to close that gap for his skipper in 2023.
10 Biggest Questions Facing The New York Yankees This Offseason
What do the New York Yankees have to do in order to win a World Series title in 2023?
Bethlehem Little League Hits A Home Run With Trunk or Treat
While the baseball fields at Magee Park get a short break, the parking lots of Tri Village Little League on Kenwood Avenue in Delmar prepare for their second annual Trunk or Treat on Saturday, October 29th at 6pm.
Ten Offseason Questions Answered For The New York Mets
Twelve New York Mets on the 2022 Wild Card roster will become free agents 5 days following the conclusion of the World Series. Who stays? Who goes? What else will general manager Billy Eppler and manager Buck Showalter have in store for Mets fans this offseason.