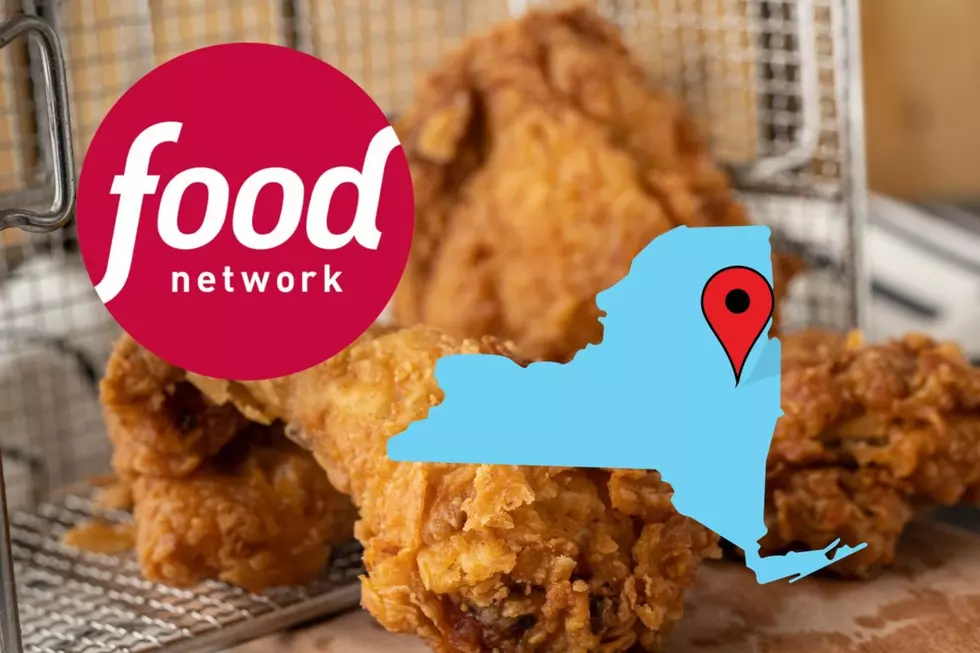 Food Network Says This Upstate Eatery Has NY's Best Fried Chicken
Canva/Food Network/Shardar Tarikul Islam on Unsplash
While the rest of the country may think that NYC has the best dining spots in the state, we know the Capital Region is a foodie hub for New York.
With so many beloved restaurants, it can be hard to pick one when you want to go out to eat around Albany. Celebrity chefs have settled here, awards and accolades have been picked up, and the clear winners are our tastebuds.
Now one Capital Region staple is receiving extra recognition for their dedication to the the frying arts: Food Network named them as home of the best fried chicken in New York in their recent list of The Best Fried Chicken In Every State.
This isn't the first time the Food Network has recognized this restaurant, either. In season two of Throwdown With Bobby Flay, this chicken spot had a trackside battle with Bobby for closing weekend at Saratoga Race Course - and they won! The jockeys agreed this place reins supreme.
Who in the Capital Region does Food Network say has New York's Best Fried Chicken?
Since 1938, Hattie's has been serving up mouthwatering fried chicken to Saratoga Springs diners. With all that time and practice, it's no wonder Food Network named them top dog (or chicken?) of the Empire State. Started by Louisiana native Hattie Gray on Federal Street, you can now sample their southern hospitality at 45 Phila Street.
If you want to try and capture some of the magic in the comfort of your own home, you can pick up a copy of head chef Jasper Alexander's The Hattie's Restaurant Cookbook. Of course, you know after reading this you just want to head up to Saratoga and get some straight from the source!
To see the rest of Food Network's list check here or keep scrolling for more of The Capital Region's best fried chicken! Hattie's has some tough competition here.
The Capital Region's Best Fried Chicken Joints [RANKED]
It feels like the chicken sandwich wars have really upped the conversation of who serves up the best fried chicken in general. So here are the top 5 spots in the Capital Region, according to your votes!
The Capital Regions Best Chicken Wings [RANKED]
It's fall and football season, which makes it the perfect time to reveal who serves the best chicken wings in the area, voted by GNA listeners.
5 Things You Don't Know About Chicken Wings