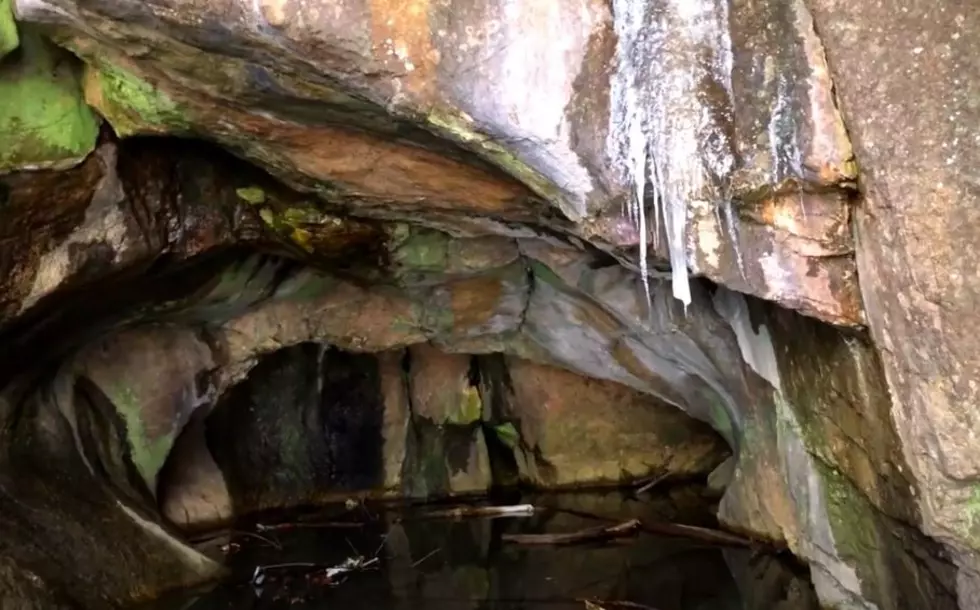 Explore Sea Caves in Vermont This Winter
YouTube Mike Luoma
We are all looking for something cool to do especially in the winter. If you are into exploring and like to go hiking in caves, this one is for you. There are sea caves just outside Burlington, Vermont about two hours from the Capital Region. According to News Channel 13, the caves are known as Devil's Den and they are only accessible in the winter when the pond freezes over. Plus, it's very close to the city of Burlington which makes it a unique natural wonder with a city backdrop.
Also known as the Intervale Sea Caves, the natural area is open to the public. There is a large cattail marsh that will get you to Long Pond. But in order to access the caves, you have to make sure the lake is completely frozen. You can cross-country ski or skate across the lake to get to Devil's Den.
The Champlain Valley was actually a sea over eleven thousand years ago. The waters eventually receded and made the contours of the caves. There are many to explore and you can make an adventure out of it.
Because of the pandemic, the director of Burlington Parks says that they have seen many more visitors lately. Most likely because they are sick of being cooped up. It is not a long drive from the Capital Region to explore these amazing natural wonders. Plus you can do this safely while getting exercise and keeping a safe social distance.
Enter your number to get our free mobile app
LET'S GO: The most popular historic sites in America