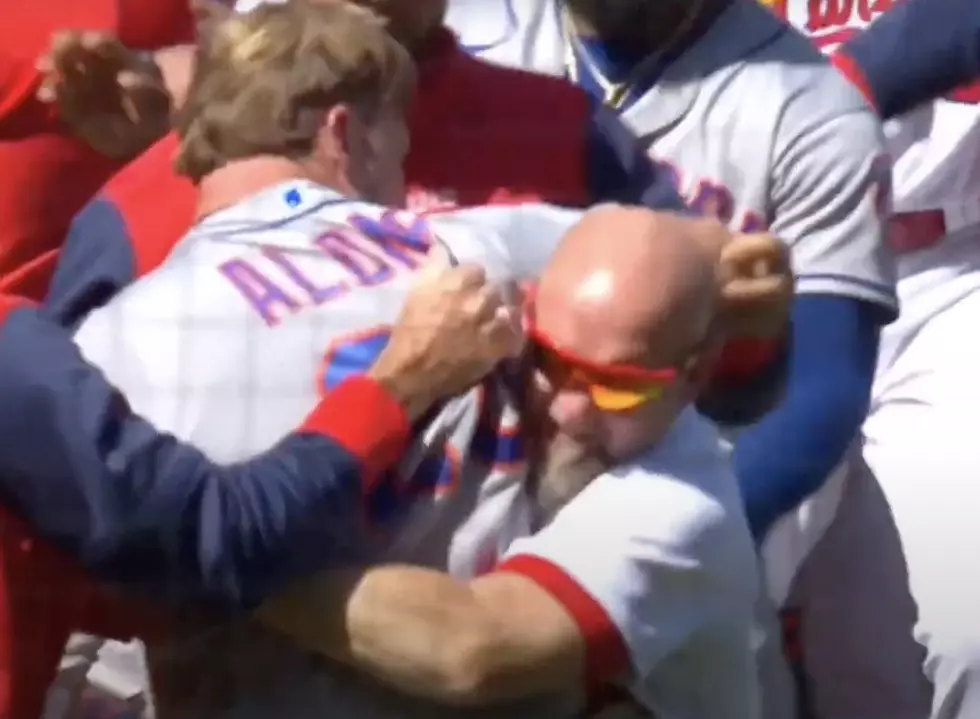 WATCH! Ex-Capital Region Manager Takes Down New York Mets Polar Bear
screenshot youtube.com
As kids, my father would tell us not to fight but if we did, choose your battles wisely. On Wednesday afternoon in St. Louis, as the New York Mets were taking on the Cardinals in the final game of a three game series, a former manager of the Tri City ValleyCats decided he was going to pick the guy they nicknamed the 'Polar Bear.'
The New York Mets have been hit by pitch more than any Major League Baseball team in 2022. All Star first-baseman Pete Alonso has been hit in the head twice this year, including in this series against the Cardinals. So, when St. Louis Cardinals third-baseman Nolan Aranado took exception to New York Mets relief pitch Yoan Lopez throwing an inside fastball, the Mets were having none of it. So, when Aranado started jawing at the Mets pitcher, the benches cleared.
Ex-Capital Region Manager Takes Down New York Mets Polar Bear
In the final game of the three game series, the New York Mets and St. Louis Cardinals were involved in a bench clearing brawl. A former Tri City ValleyCats manager was right in the thick of things.
Which Capital Region Counties Are Ranked The Healthiest In NY?
Can you live longer depending on where you live? This research says you can and ranks the healthiest counties in New York State. So, we broke it down to the Capital Region.
New York Colleges That Made The Top 50 Most Expensive In America
CBSNEWS.com did a Top 50 Most Expensive Colleges and Universities in America. Let's see which New York colleges made the list.