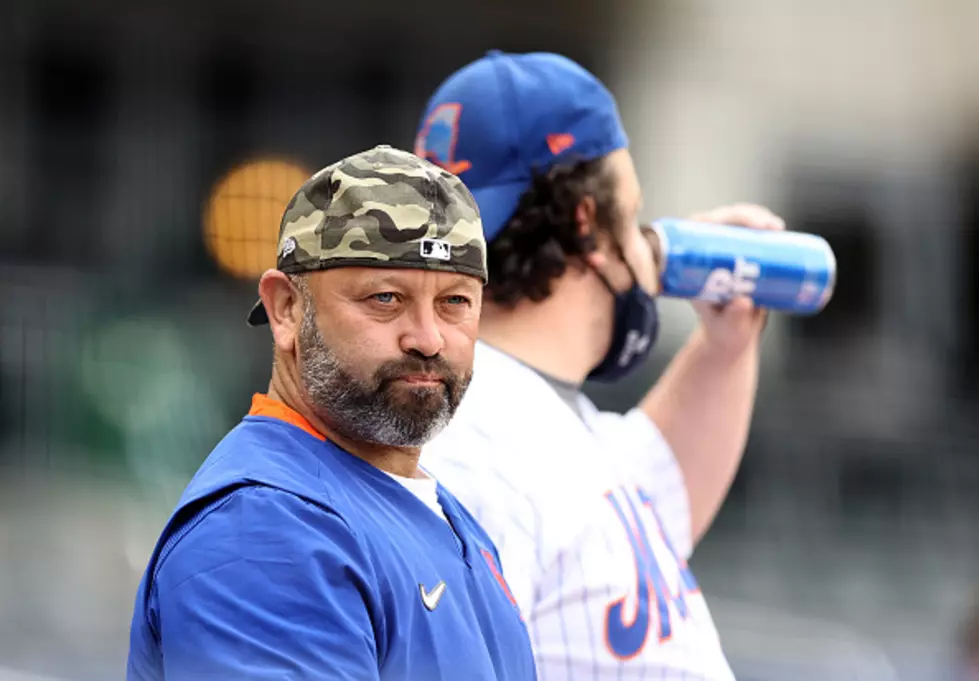 New York Mets Question Marks Stack As Atlanta Gets Hot
Getty Images
True New York Mets fans hold their breath, wait for the next shoe to drop, etc, until about the second week in October. When that rare occurrence happens and their beloved team makes the playoffs, they will be generally satisfied and begin to enjoy the winning experience. Until that point, it's early and plenty of bad stuff can and has happened to this franchise.
The Mets own a seven game lead over the red-hot Atlanta Braves. Just for reference, fans of the Amazin's have the collapse of 2007 permanently branded on their baseball brain. That year the Mets blew a 7 game lead with just 17 games remaining in the season to the Phillies.
Philadelphia has won six straight since the firing of manager, Joe Girardi. Epic collapses haunt Mets fans. However, this Buck Showalter team seems to be different.
However, the recent injuries to Pete Alonso (hand) and Starling Marte (quad) sparked a two-game losing streak in San Diego this week. Jacob deGrom, Max Scherzer and James McCann are not expected to return for another month.
Chris Bassitt continues to struggle and now journeyman Trevor Williams is being counted on every five days, in what has been a reliable mix for the starting rotation. With the Braves and Phillies being as hot as they are, this would be a perfect moment for Mets fans to panic.
Yet, this year is different. The Mets have an experienced, steady presence writing out the line-up card each day in manager Buck Showalter. New York is also has a more veteran locker room than they have had in years past. Everyday players like Eduardo Escobar, Mark Canha and Starling Marte add a steady vibe to a group of exciting young players. All of this is on top of the expected return of starting pitching stars Max Scherzer and Jacob deGrom. Yes, the Mets have question marks. However, this year, this team of Amazin's may just have the right answers.
See All Classic Rock Concerts Coming to Capital Region and Beyond in 2022!
Updated regularly so keep checking back!
Found! Legendary 1980's Muscle Car
This 1982 Pontiac Trans Am sat in a garage in Upstate New York, untouched for 27 years. See what it looks like now!