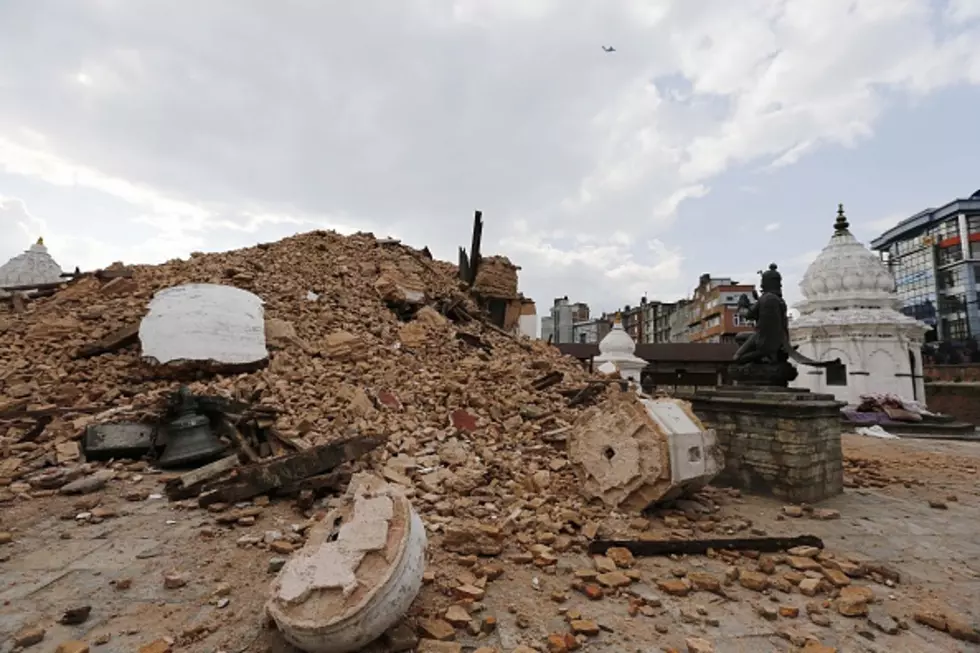 Earthquake Leaves Doctor From Albany Area Stranded
Historic buildings lie demaged by Nepal's earthquake on April 27 Photo by ChinaFotoPress/Getty Images)
An earthquake that measured 7.8 magnitude that struck Nepal over the weekend, has hit home for the family of a doctor from Delmar who is stranded there.
Dr. Timothy Mooney, who works at Ellis Hospital in Schenectady, was hiking on a mountainside with two companions when the earthquake struck. At the time of the earthquake, they were around about 4,000 feet on the mountainside. They were about 50 miles from the epicenter of the quake. All are safe, but it's not known when Dr. Mooney will be able to return home. That's what Dr. Mooney told a reporter from WNYT via text and phone messages.
On Saturday morning, the news of the quake was passed along to Mooney's dad from his daughter. In the story from WNYT, Brendan Mooney said that "it was unbelievable. I felt that, knowing Timmy had left New York on April 17th and where he was going that he was right in the epicenter of things."
Also in the story, Dr. Mooney also passed a message along to give his family in Delmar that "they know I love them and that I'm thinking about them, but I'm safe. We're okay. We have food, water and shlter, and we'll be doing okay."
Dr. Mooney is supposed to be flying out of Nepal on Friday, but it's still not known if he'll be able to do that.