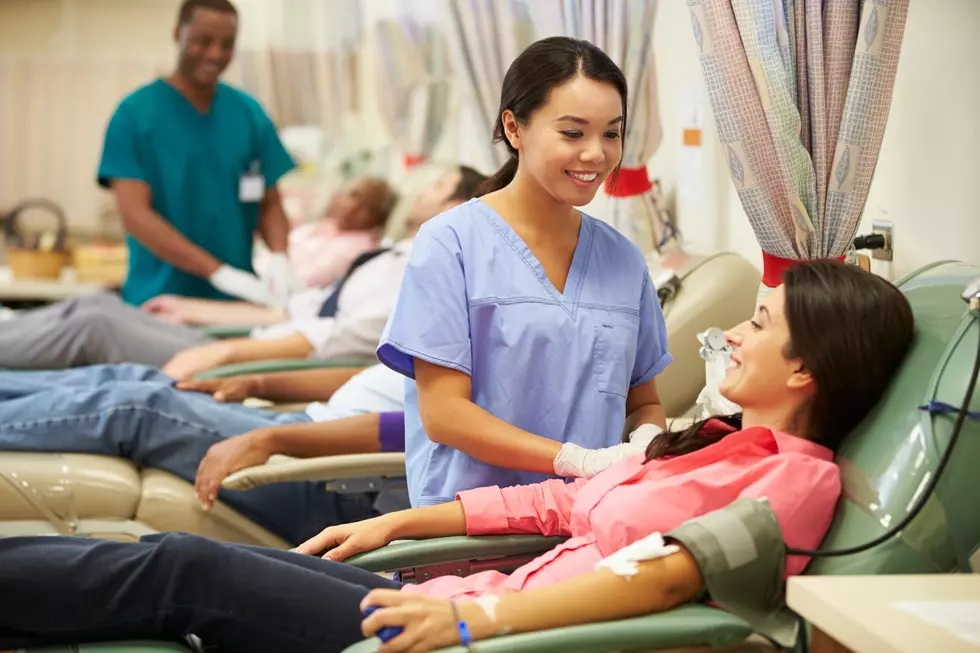 Donate Blood, Get A Gift Card
monkeybusinessimages
There is always a need for blood donations especially around the holidays. The American Red Cross is hoping a gift card incentive will raise donations during the month of January. The American Red Cross and Dunkin Donuts have joined together for the eleventh year in a row to help increase the amount of blood donations in the Capital Region. It's called Dunkin Doners Make A Difference Campaign. If you donate blood throughout the month of January at any Red Cross donation site, you will receive a $5 Dunkin Donuts gift card.
A one time blood donation can help save the lives of up to three people. There are certain blood types that a needed more than others, but all are in demand right now. Specifically, type O-negative blood (red cells) can be transfused to patients of all blood types. It is always in great demand and often in short supply. Type AB-positive plasma can be transfused to patients of all other blood types. AB plasma is also usually in short supply.
To find a blood donation site, click here and enter your zip code.